Everything you need to design your newlywed home, including interior design trends and gorgeous color combos, is right here on the blog. You may be wondering why I'm blogging about interior design…Well, there are two reasons really. One, design is a huge part of my job. As a wedding planner, I work with my couples to create the look of their event. It's not just flowers either; it's lighting, rentals, linens and so much more. Help with making the overall design look less like a Pinterest mess and more cohesive instead, is a big reason couples choose to work with me.
The second reason I am writing this interior design blog, is because all of my couples either buy a house while wedding planning, or shortly thereafter. Some are moving in together for the first time, while others are simply upgrading. There's that saying "make your house a home" and when newlyweds (or soon to be) get that home together, that's usually the goal.
But, weddings are expensive and so is buying a home. That really doesn't leave a whole lot of room in the budget for home decor. Does that mean you have your new home completely furnished by IKEA to keep the total cost under $50? Should you sacrifice some rooms over others, or just get the necessities?
I have put together 3 inspiration boards with 3 completely different looks. Whether you choose to start with just the basics, or add to what you already have as a couple, everything you need is in this blog. Bonus: We're keeping the cost down by going to the best store ever…
Target (sorry IKEA).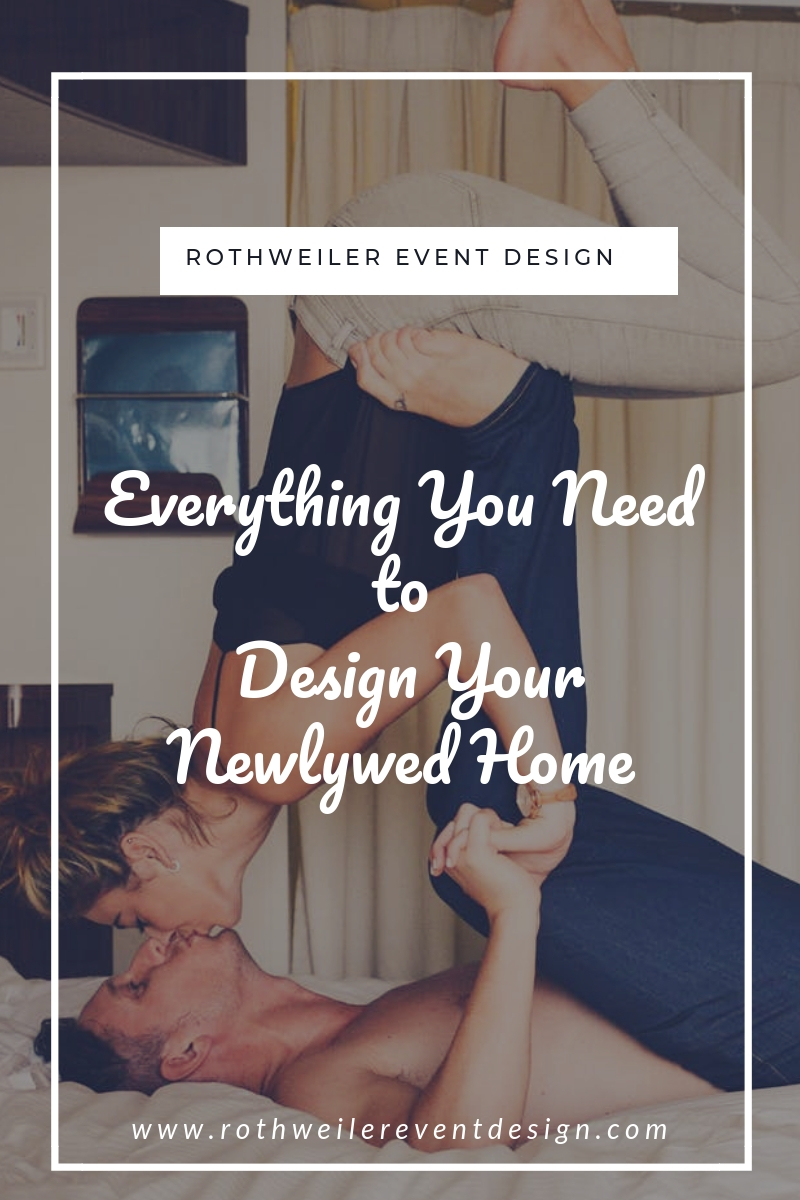 *Please note that most of the links of this page are affiliate links. This means if you click on a link and purchase, you will receive the same price, but I will receive a referral fee. This helps keep my blog free and allows me to share wedding planning tips with you. Thanks for your support!*
Envisioning Your Newlywed Home
A lot of the brides I work with tell me they have a hard time picturing what their wedding day will look like. Some are even a little embarrassed to admit it. But, it's totally normal! While I can always see the picture in my head (I better be able to since that's my job) I sometimes struggle in the same way with interior design.
In fact, even at my office, it took me way too long to decide on a desk. The problem with that, is the desk I wanted, and ultimately ended up buying, is huge. That meant I would have to order it, put it together, and physically see it before I knew it I liked it.
Thankfully, I got it right on the first try.
Everything else in my office though? The other furniture and the pictures on the wall? Not only did that take a long time to decide on, but I changed things around roughly 793 times before being happy with the finished look.
Pictures are easy to move but, a desk is not…especially not mine. I have always wanted a way to see what I wanted to order in my actual space before making the purchase. Over the years, I've searched for an app that does that and have only come up with games where you get to play interior designer.
Then I found this great little tool on Target that allows you to see the furniture you want in your space before you buy it. When using See It In Your Space, all you have to do is take a picture of your room and select your decor. It's that simple. No more guessing, no more sleepless nights worried that the damn desk you bought is going to be wayyyyyy too big for your office….none of that.
What about if you're shopping for different pieces and want to see how they will look together? If you're my husband buying clothes for me, you're buying the whole outfit off the mannequin. True story, that's what he does. Why? Because styling women's clothes really isn't his thing.
You don't have to buy all of the curated home decor pieces that Target has put together in a picture. Another amazing tool on their website is called Room Designer. Select the pieces that you love and put them all together to see if you really like the whole look. You can even rotate them and change the color to get the full effect. Worried that the pieces look great, but maybe not in the room you're shopping for? The color of the walls in this tool can also be customized.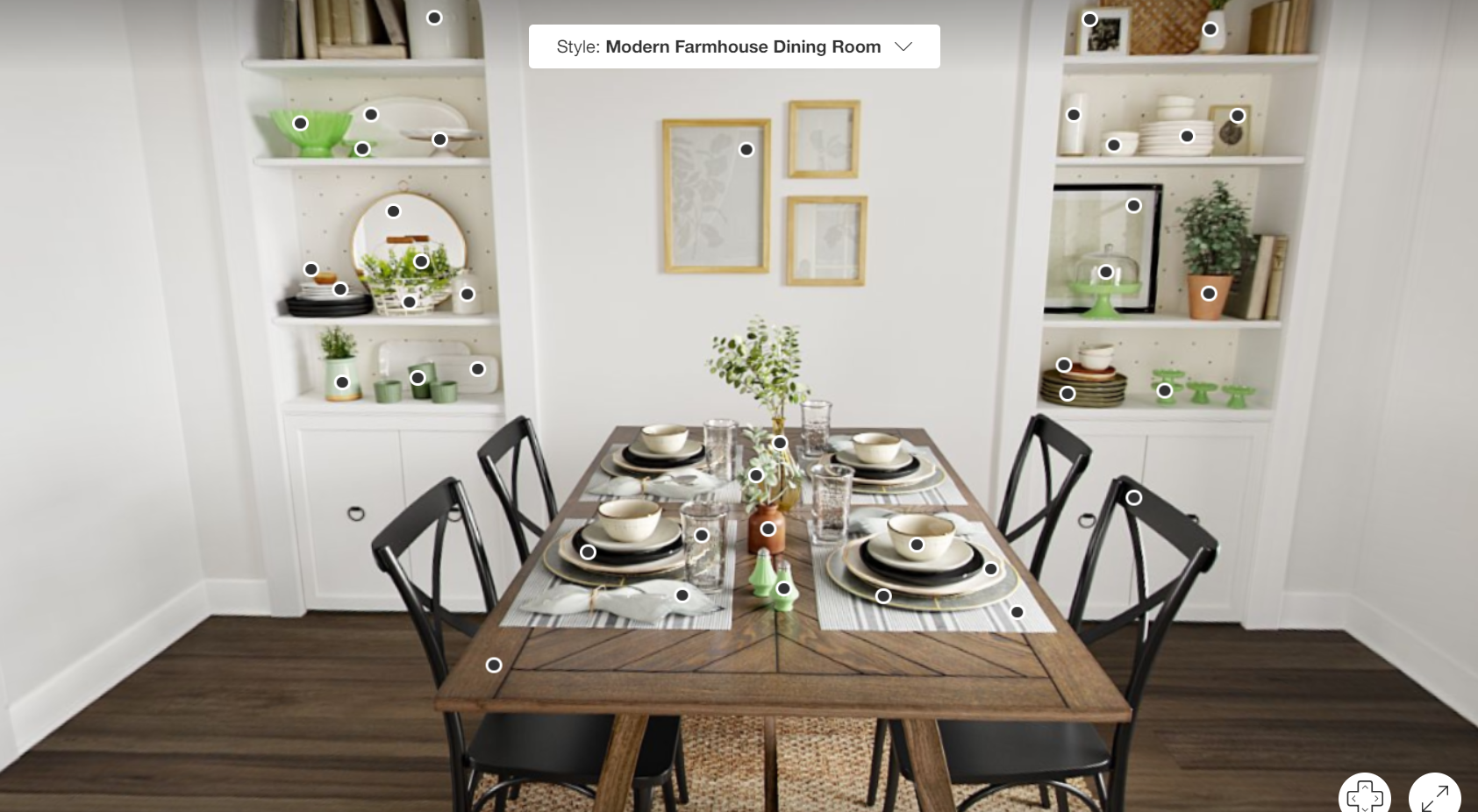 Of course, you might be tight on time or just hate the entire idea of home decor. For those of you that prefer to shop then mannequin and be done, Target has developed Shoppable Rooms. Just like shoppable pins or Instagram posts, everything you see in the picture can be purchased. Click on the items within the picture and you can walk away with a few items or a brand new room in about 5 minutes.
Home Decor Trends
It doesn't matter if you're working with the world's tightest budget, or if you have money to burn. Shopping for newlywed home decor on Target is not only easy, but it's also really affordable. Since they've brought on all of these versatile and talented designers over the past few years, it's just as easy to get that gorgeous look you want. There's a style for every newlywed home in the three hottest interior design trends below, so let's get right to the first one…
Warm and Natural Neutrals
The neutral colors have been huge in weddings for the past 3 years or so. We're seeing a lot of people go with a more natural look for their wedding day. What's great about neutrals is that it works with the rustic wedding style just as well as the modern one. The same is true for interior design.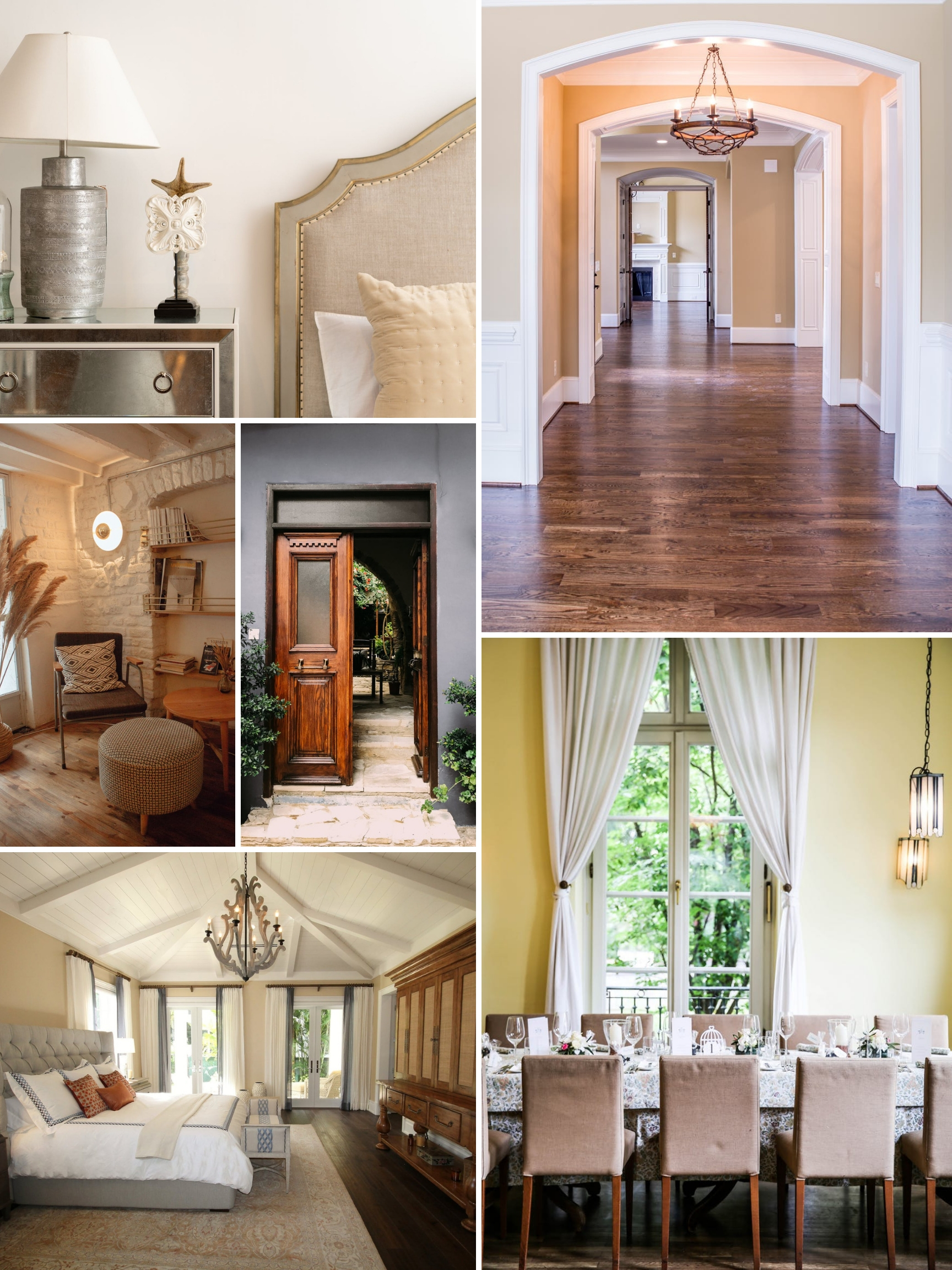 I consider this style the "safest" of the three trends. It's not too feminine, it's not too masculine, and you can punch it up or tone it down as much as you want. You can also evolve the look as the seasons change without spending too much.
One concern I hear from my neutral brides and grooms has to do with everything looking "too washed out". There's a reason why these are the safe colors, and that's because they go with anything. But you don't want your home to look like a dentist office, and you don't want it to have no energy either.
Related: 2019 Design Trends for the Home
It's really important to bring in some accent pieces in every room if you go with this look. Depending on the size of the room, that could be something as small as a throw pillow, or as large as the bed frame. If you're ready to make the commitment (and you bought the home you're not planning to leave) consider a bolder paint color on some of the walls.
Take a look at just a few natural and neutral pieces you can find on Target: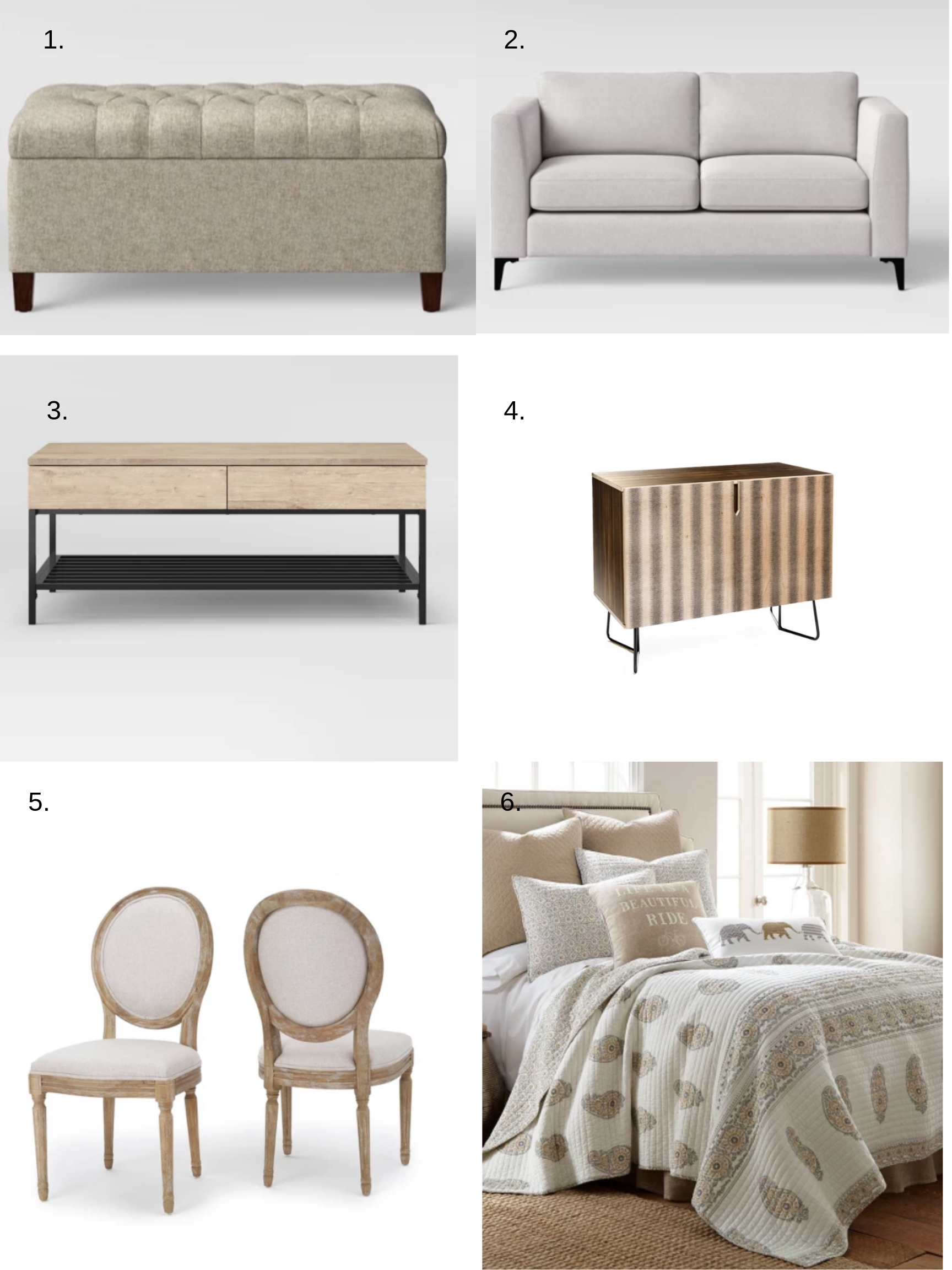 Natural and Neutral Pieces
Blush and Bronze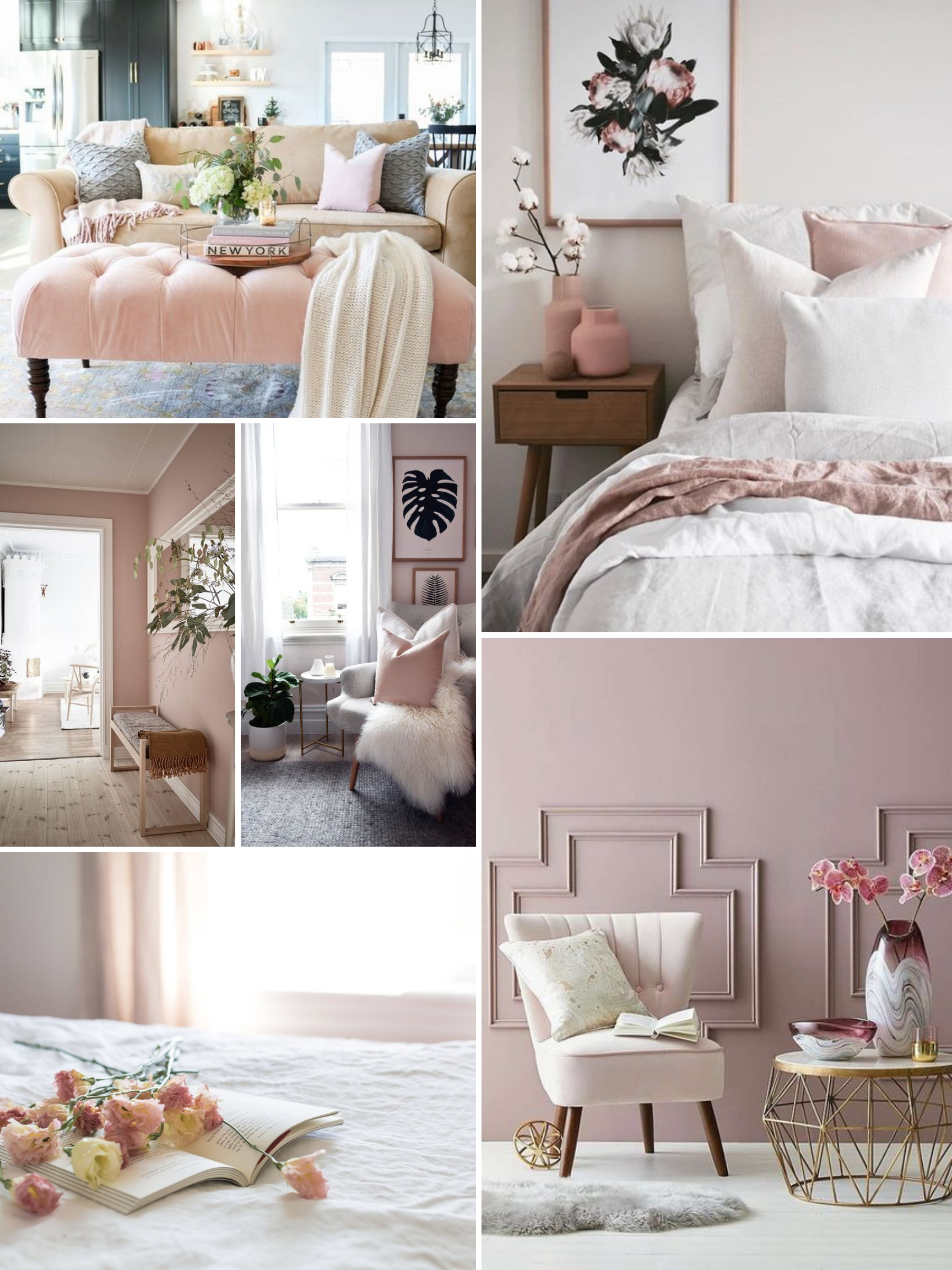 Not surprisingly, the pink family of colors is also really popular in wedding day design. Just like the neutral colors though, couples have their concerns when using pink for their wedding. The biggest worry I hear is that the day will look either "too girly" or "like a Sweet 16".
Obviously, avoiding the bubble gum pink shade is a great way to make that concern disappear. Another design trick is to work some bronze pieces into the decor. That same trick can be used with interior design by working with lighting pieces and more.
Just like the neutral family, you can stay within the pink family for accent colors. If your style is airy and open, then using softer shades of pink together will achieve that look. You can then use bronze as part of the design, but you could also go towards the darker end of the pink spectrum by adding some deeper and richer options.
For smaller spaces, they always say to not use dark colors because it just makes the room feel even smaller. But, if your newlywed home has larger rooms, or even a mix of large and small rooms, you can create a more romantic/moody vibe with darker pinks.
Check out these blush and bronze options from Target: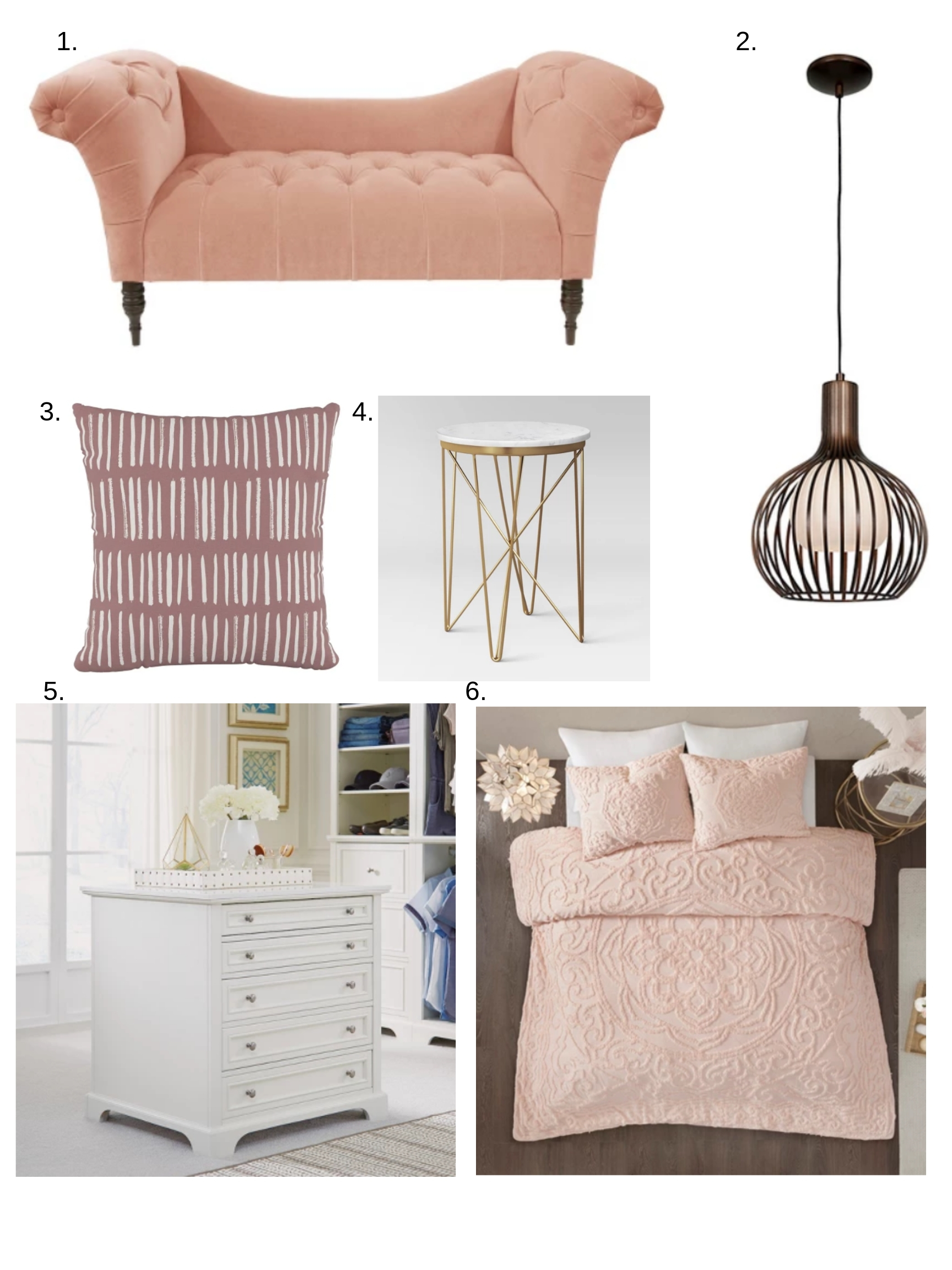 Blush and Bronze Pieces
Bold Jewel Tones
The third and last hot style trend for home decor is all about jewel tones, specifically those dark greens, blues, and purples. I saved this one for last because while it is my favorite, I know just how hard it can be to work with these colors. It's really easy to slip from regal and classic into suffocating and depressing with jewel tones. In fact, these colors are often used as the accent colors and that's where it ends.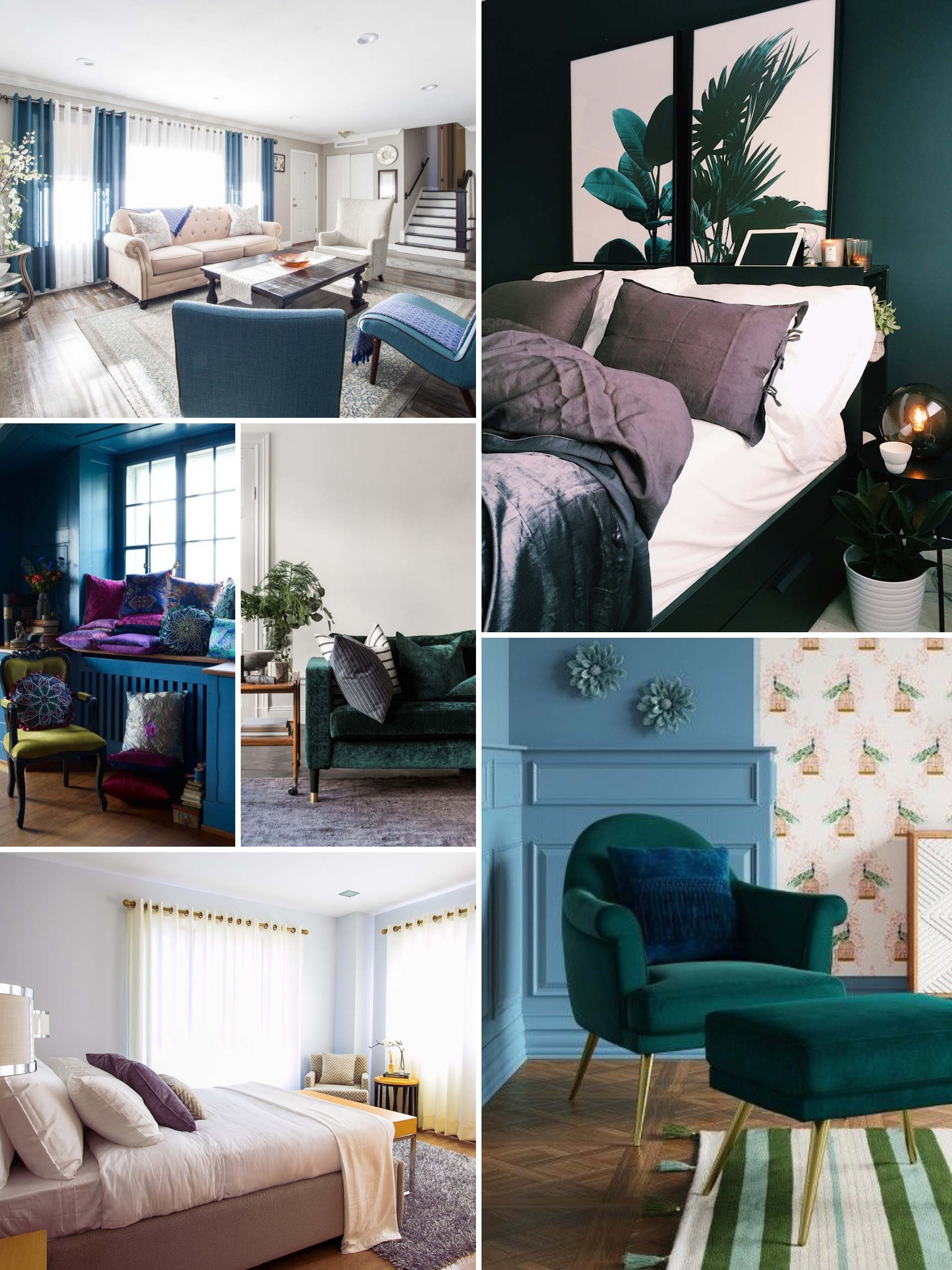 While you certainly don't have to pull your entire color aesthetic through each room of your home, you'll want the look to be cohesive…just like at your wedding! If you're worried about getting tired of the jewel tones in the future, you can work with one as an accent and then look to the lighter and brighter options in the same family.
Another option would be to create the most intense look in the room you know you'll be happy with for years to come. This is a cozy style and bringing it into the living room where friends and family gather is a no-brainer. Since the colors are so dark, rooms with lots of natural light work the best. Once the sun goes down, give special attention to the lighting design in this room by using simple fixtures that don't compete with the design.
If you're renting or don't want to paint until your boys are old enough to stop bouncing off the walls and marking them up can't paint your walls anything other than white, then a jewel tone design is a great option. You won't have to worry about competing colors and you can put your focus on the furniture instead.
Here are a few great jewel tone finds at Target: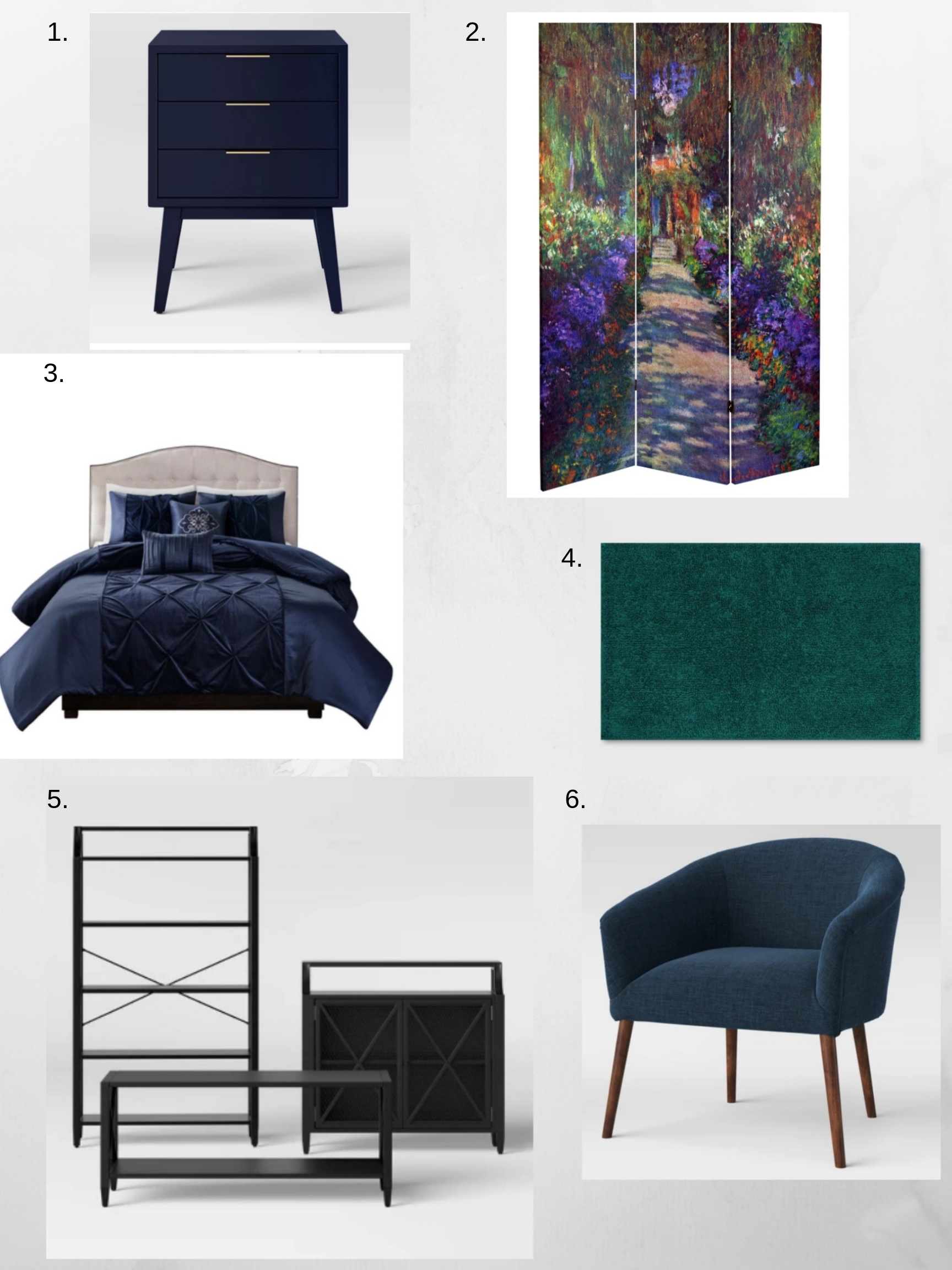 Bold Jewel Tones Options
What About The Walls Though?
OK, so I mentioned earlier in the blog that I had a hard time hanging pictures in my office. Everything from what size to what picture to what frame was an actual nightmare for me to figure out. My office walls are a deeper color (not my choice) so I wanted to hang pictures that worked the best.
As you can imagine, they are all wedding pictures because, hello, this is my office and I'm a wedding planner. Thankfully, since they are professional photos, I was able to bother my photographers for advice on sizing, framing, and so on. Whether you're getting the home together as newlyweds, or before the wedding, you'll likely want to hang up some of your wedding photographs.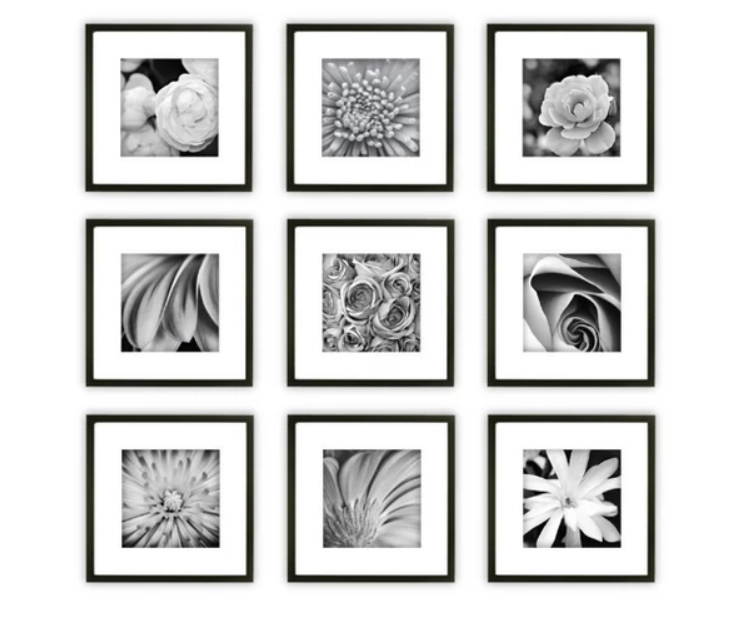 First and foremost, always go to your photographer to get you any prints. The quality of their work deteriorates quickly when you start printing off photos yourself. Luckily, a lot of photographers include prints in their photo packages, or allow you to add what you want ala carte.
Related: How To Find The Perfect Wedding Photographer
Many photographers will help you out with your prints if you tell them what your ideas are. Wall galleries have always been popular, but it's not just about the photos on the wall going to the second floor of the house. Personally, I have a wall gallery of photos in our family room from our yearly family vacation. The pictures are from different years and they are all different sizes.
Since the wall is so huge (and so white I could die) I printed a good amount and we all love seeing those pictures every single day. I will admit though, designing the gallery was a task and a half. You can ask my husband how pleasant I was to communicate with, while trying to work out that design…Anyway, wall galleries are great, and along with getting assistance from your wedding photographer, Target can help you out, too. Check out their page on Wall Gallery Inspiration, which I wish I knew about before I designed our family room wall…
…and I'm sure my husband does too.
You can grab the wall gallery look above from Target by visiting this link, and the one below by clicking here!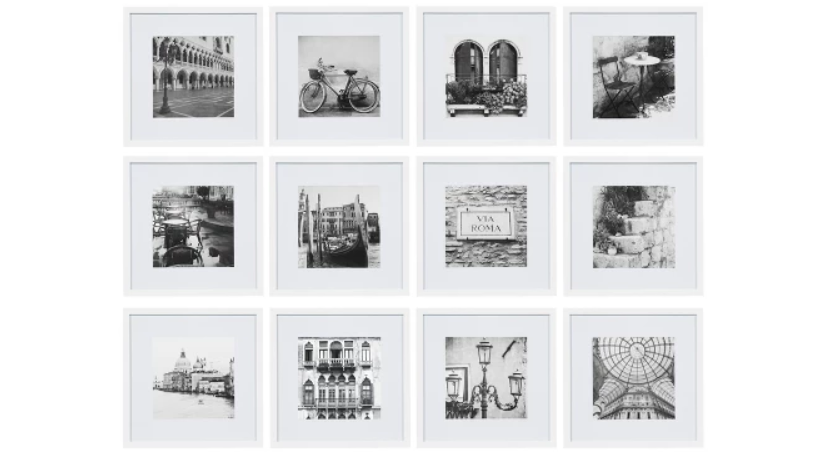 Home Sweet Home
Designing your newlywed home together can be a stressful experience at times…let's be completely honest here. Moving is a completely separate type of Hell, and plenty of unexpected stuff can and will happen. But, it's a lot like planning your wedding. One major similarity? You have to work together, as a team.
So, whether you're already a wedding planning team, or that's done and it's onto the home project, remember you're in this together. Talk to each other, breathe before you start screaming, and focus on the fact that you're making a house into a home.
For all of the great resources from Target that I've mentioned in this blog, keep scrolling down to the links at the end. Be sure to sign up for my mailing list to find out when the next home sale is. Don't forget to leave your own tips and tricks for designing your newlywed home in the comment section below!
Target Home Decor Resources
Free Shipping on Furniture Over $35