The best Christmas ornaments for 2020 are finally here y'all! I don't know about you, but I am so ready for the holiday season. 2020 has been rough for all of us, and, let's face it, we all could use some holiday cheer.
You can get started early by shopping from our list of the best Christmas ornaments, all in this blog! Shopping and Christmas are already fun individually, but paired together, they'll absolutely give your soul that boost of joy you've been looking for all year.
From personalized Christmas ornaments, to 2020 pandemic Christmas ornaments, and everything in between…we've got you covered right here!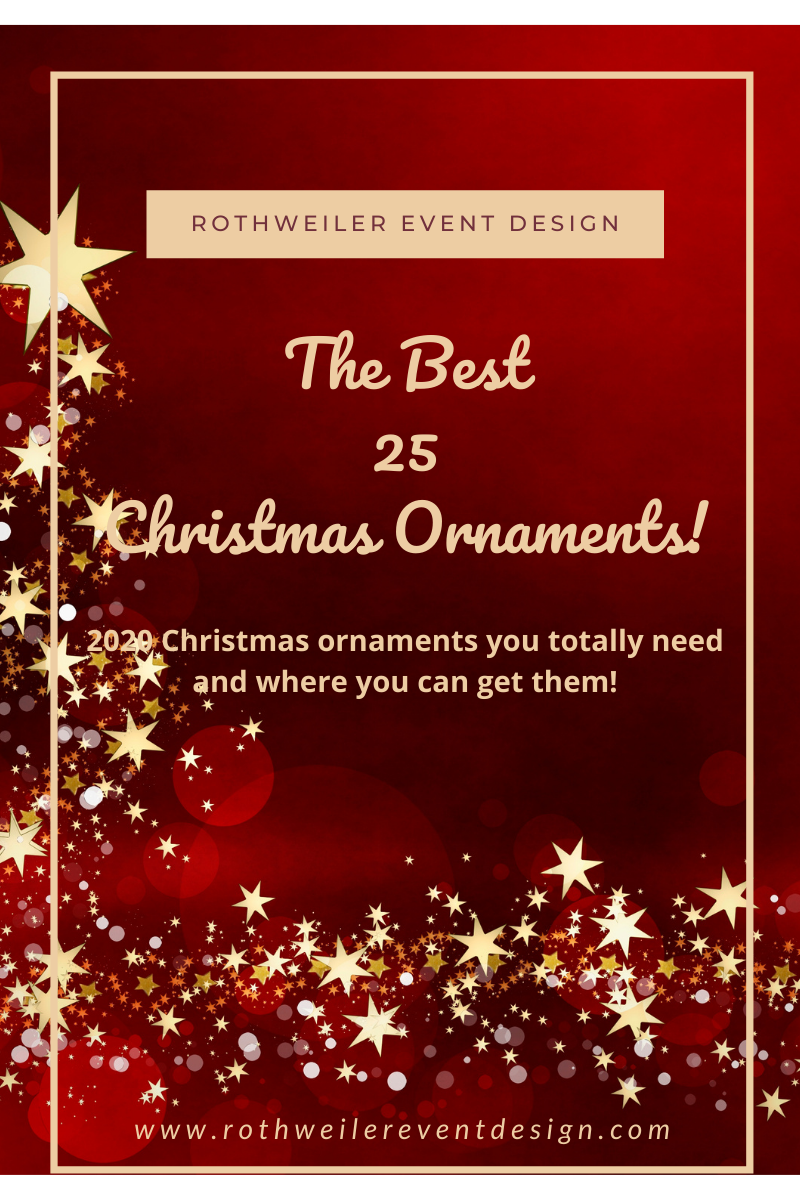 Where Can I Buy Christmas Ornaments Online?
If you're been around my blog long enough, then you already know the answer to that question…And, if you're new here, don't worry because I won't keep it a secret:
It's Etsy.
Over the past several years, Etsy has become one of my favorite shopping websites ever. Not only does it have the perfect stuff for my brides and grooms, but, anything "lifestyle" that you need can be found there.

That includes the 25 best Christmas ornaments for 2020! I love Etsy because if the exact thing you're looking for isn't on there (and fat chance of that happening) then it's super easy to personalize what you're really looking for. While Etsy might be a huge website, in reality, it's just a huge platform to support amazing small businesses.
Basically, when you shop from Etsy, you're helping the CEO of a household, not the CEO of that bank you cannot stand. Who doesn't love that?
So, who's ready to shop for the holidays???
2020 Christmas Ornaments For Couples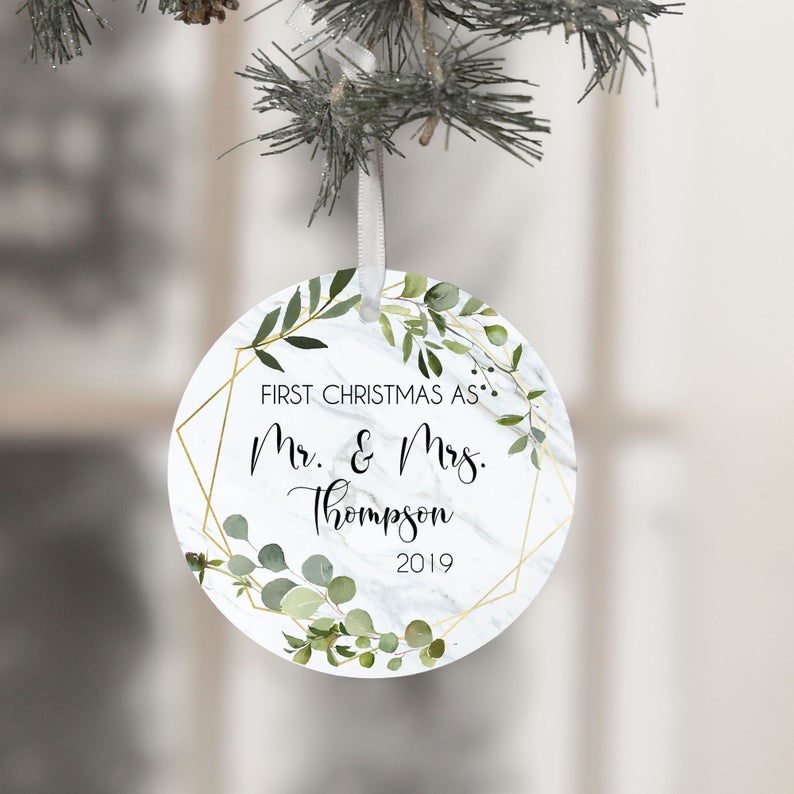 Know a couple that was able to actually tie the knot during this COVID-19 pandemic? Whether they had a Micro Wedding, eloped, or however they made it official, they'll totally want to hang this ornament from their first Christmas tree as a married couple!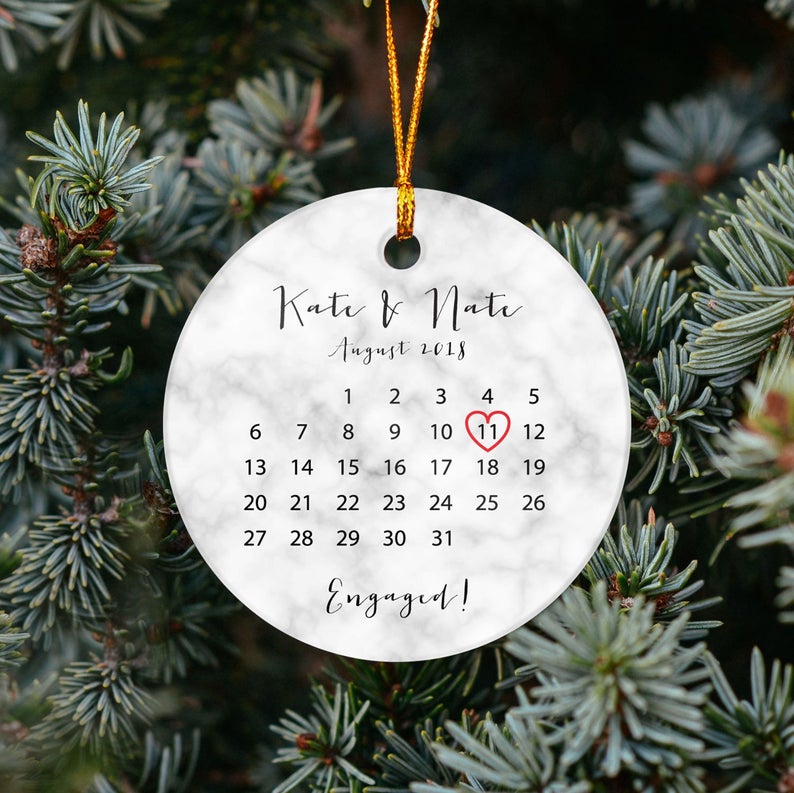 If the wedding date is set, but you haven't said "I do" just yet, then bring this ornament into your home this holiday. You can personalize this Christmas ornament with anything from your engagement date to your wedding date or other special days in between!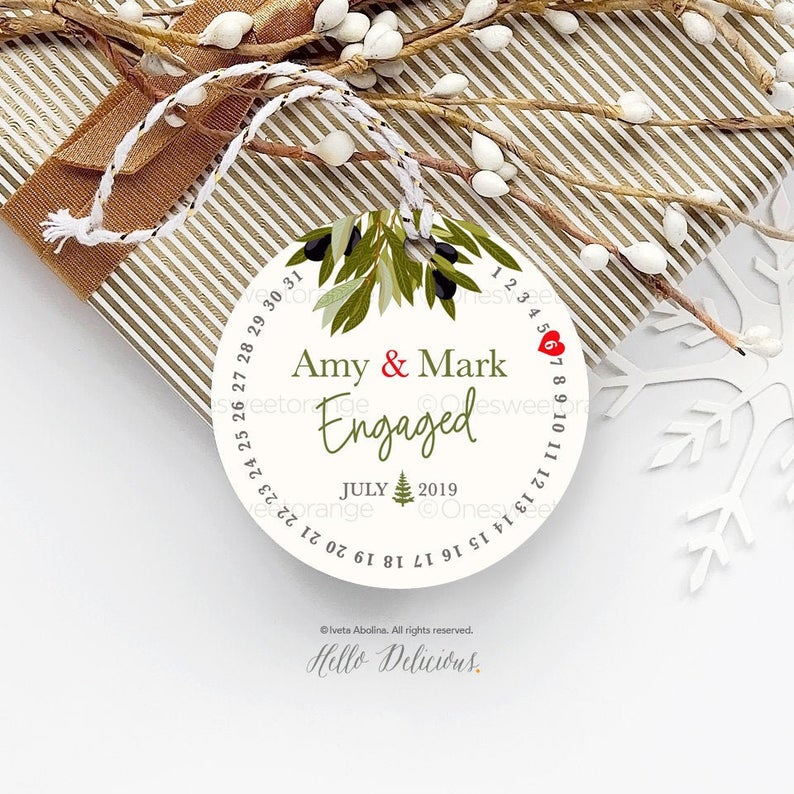 Looking to get super specific this Christmas? Maybe it's your first holiday season together as an engaged couple. Or maybe you know a couple that got engaged during the pandemic! Either way, this is the ornament needed for 2020.
2020 Funny Christmas Ornaments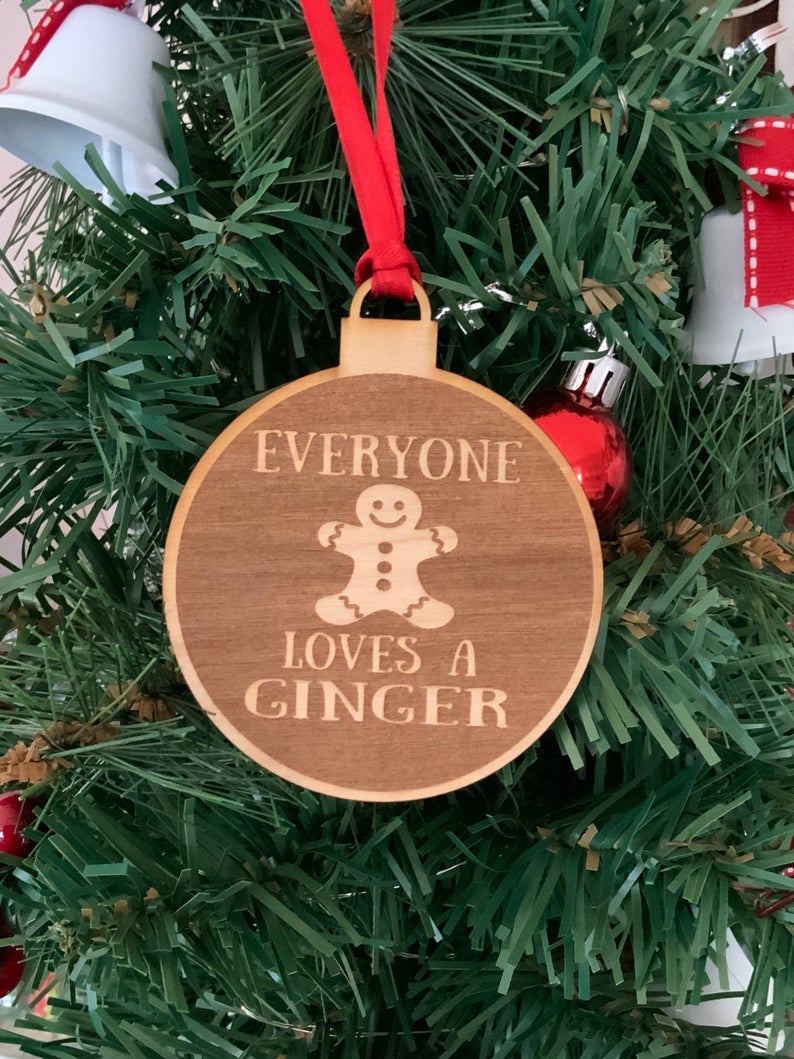 Got a redhead in your life? Redheads get the short end of the stick so much, and you've probably been busting their chops for quite some time now…let this Christmas be the one where you take those jokes to the next level with this ginger Christmas ornament!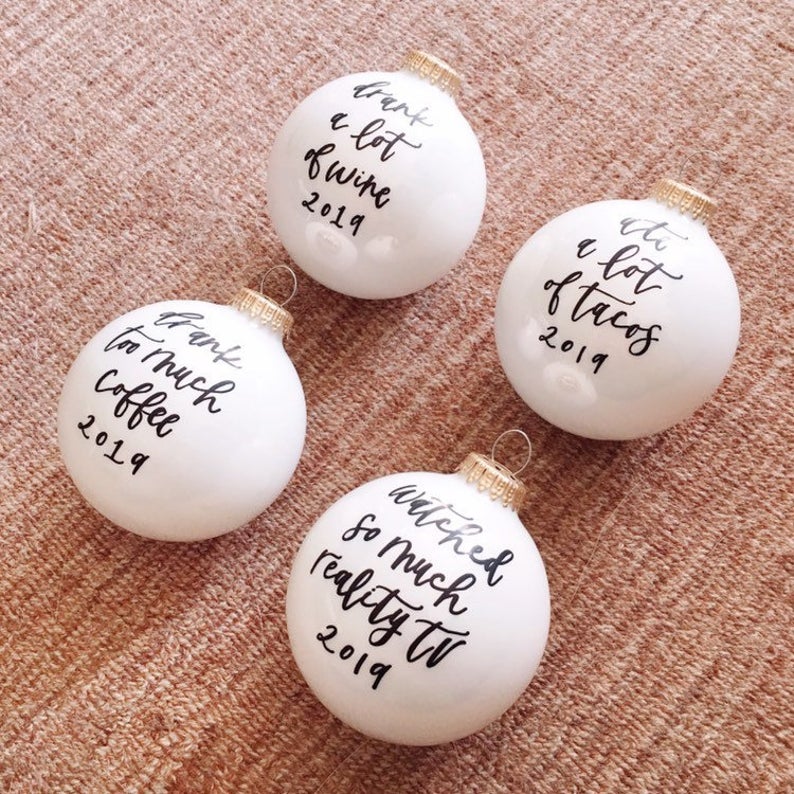 What did you do in 2020? From the outside looking in, I bet people would say I drank way too much wine…so if you're that judgmental person, then grab these personalized Christmas ornament sets for all those naughty people in your life!!
Related: Christmas and Holiday Gift Ideas for Engaged and Newly Married Couples!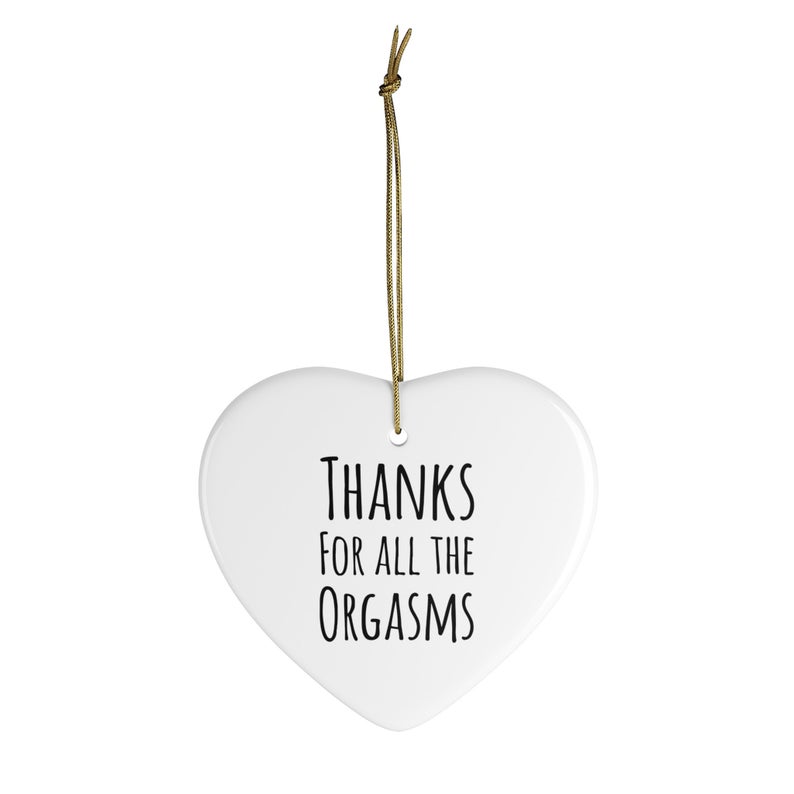 Is it me, or has COVID-19 been like the ultimate test for marriages?! Be sure to thank your better half for getting you through this nightmare, even if this is the only thing you can thank they for.
Sentimental Personalized Christmas Ornaments for 2020
2020 may have been a disaster, but that doesn't mean that Christmas has to suck, right? Whether you've lost someone close to you this year, you want to remember those you haven't seen all year, or you want to celebrate the love that has been in your life…Etsy has something for all of you!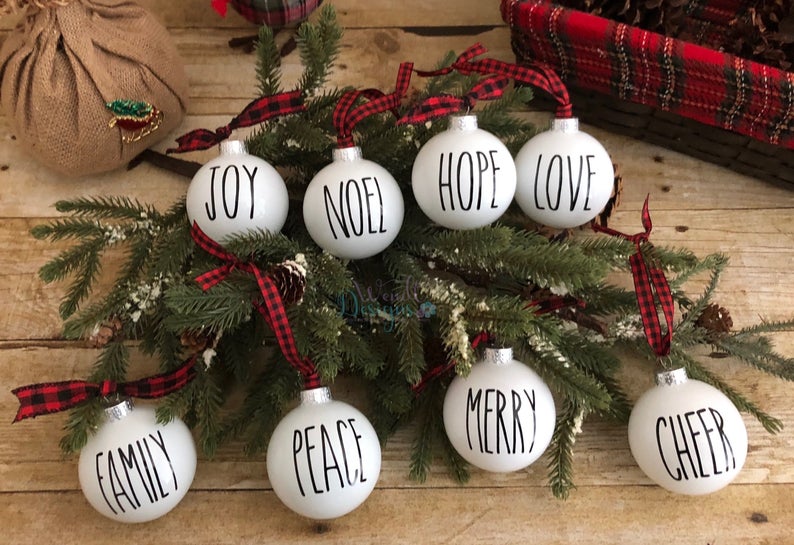 I absolutely love Christmas ornament sets, but when it's a set that can be personalized and then broken up as gifts, well I'm obsessed! These simple and classic white ornaments can have the words of your choice printed onto them. Keep them for yourself or give them out to your friends and family!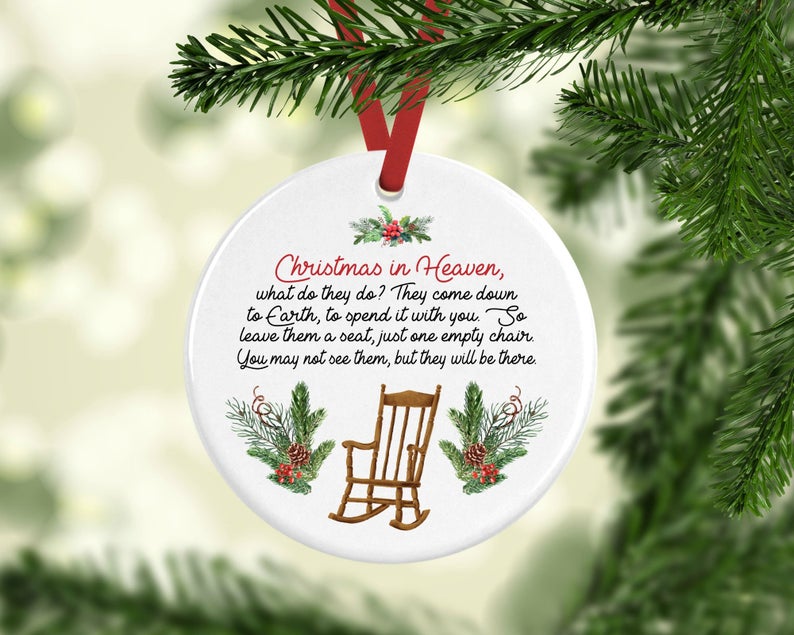 Personally, I've lost many people from my life in 2020…some from COVID-19, and others from awful things like cancer, and other horrible diseases. Knowing they are watching over me from Heaven is very comforting, which is why I love this Christmas ornament as a gift for yourself or someone in your life that lost someone they loved.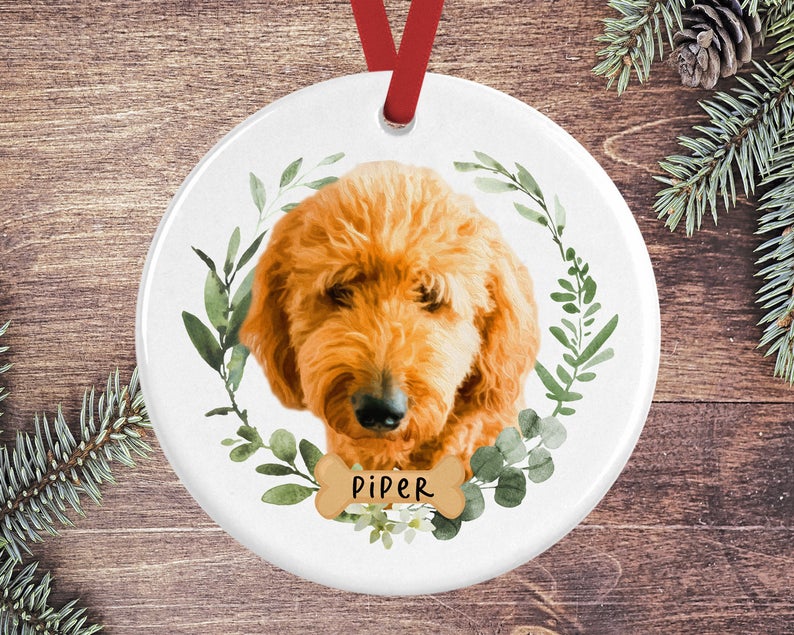 So many people adopted a pet during 2020 quarantine, which means they absolutely need a Christmas ornament to celebrate! Personally, my family rescued a pooch from Tennessee and we will absolutely get this personalized Christmas ornament to remember his year of adoption!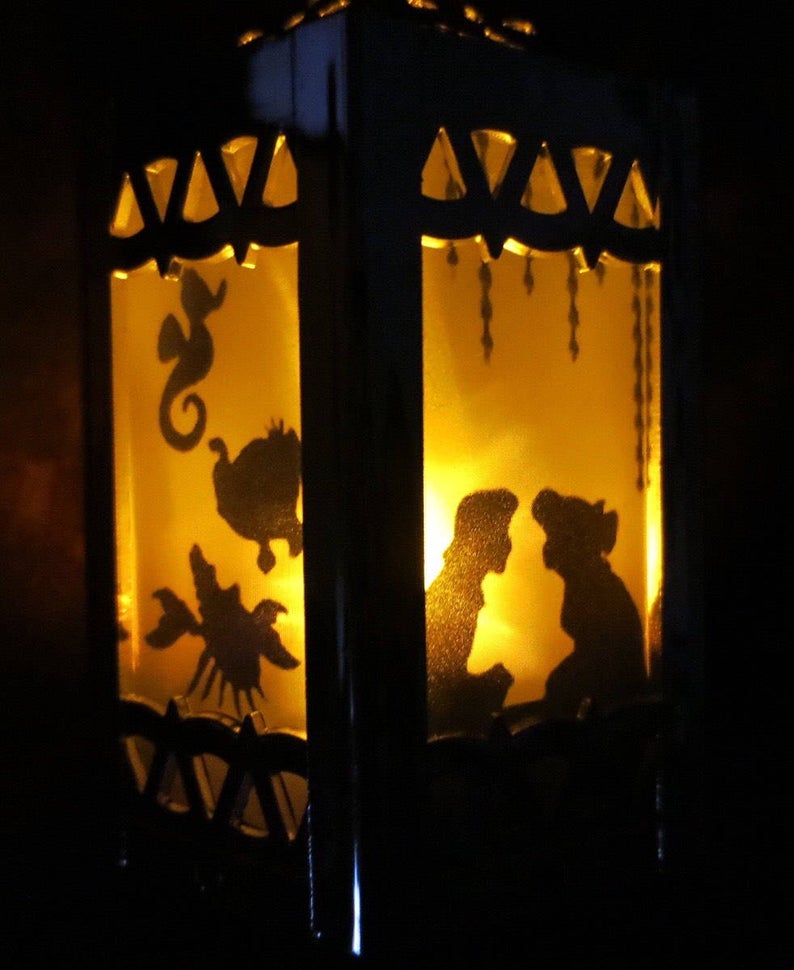 Disney World and Disney Land has been closed for most of 2020…only to re-open and then start closing up again because the second wave of COVID-19 is sweeping through. Capture a bit of Disney magic this Christmas with these beautiful Little Mermaid lanterns you can hang from your Christmas tree!
Related: Easy Ways to Have a Trendy Christmas- The Christmas Decorations Everyone Wants!
2020 Pandemic Christmas Ornaments
There really is no point trying to ignore the disaster that this year has been. Think about how you feel every year, hanging up Christmas ornaments from years past…you remember that year together as a family, and before you know it, an hour long conversation has begun.
Right now we want to forget 2020, but that won't always be the case. If you are looking ahead to 2021 and beyond, grab these ornaments for guaranteed conversation starters!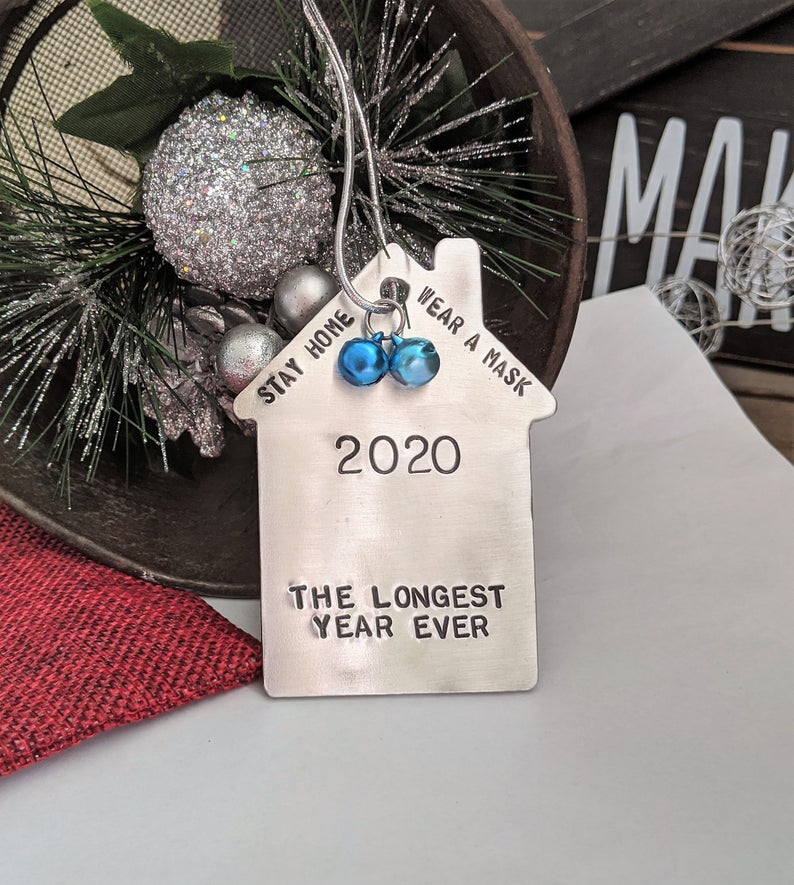 Honestly, this is the longest year ever. No, seriously. 2020 was a leap year, so that's an entire extra day. This weekend we are throwing our clocks back like we need another hour added to 2020. I cannot think of a more perfect Christmas ornament than this one!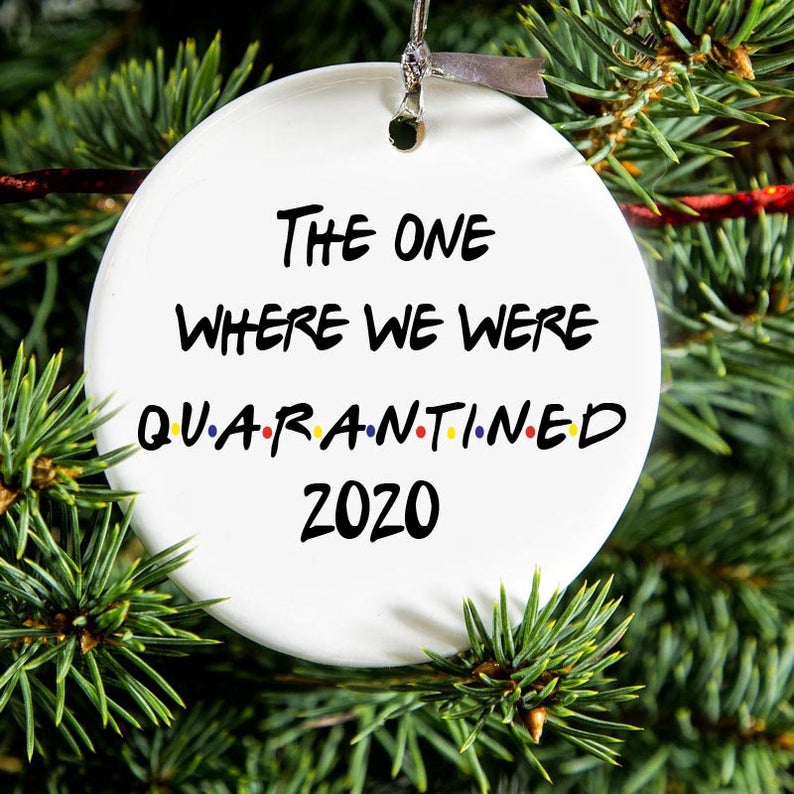 Friends was pulled from Netflix this year, just making 2020 even worse. That said, the lyrics to the song we all know so well, have never been more appropriate than they have been these last 8 months. Friends fan or not, this Christmas ornament is the perfect addition to any tree!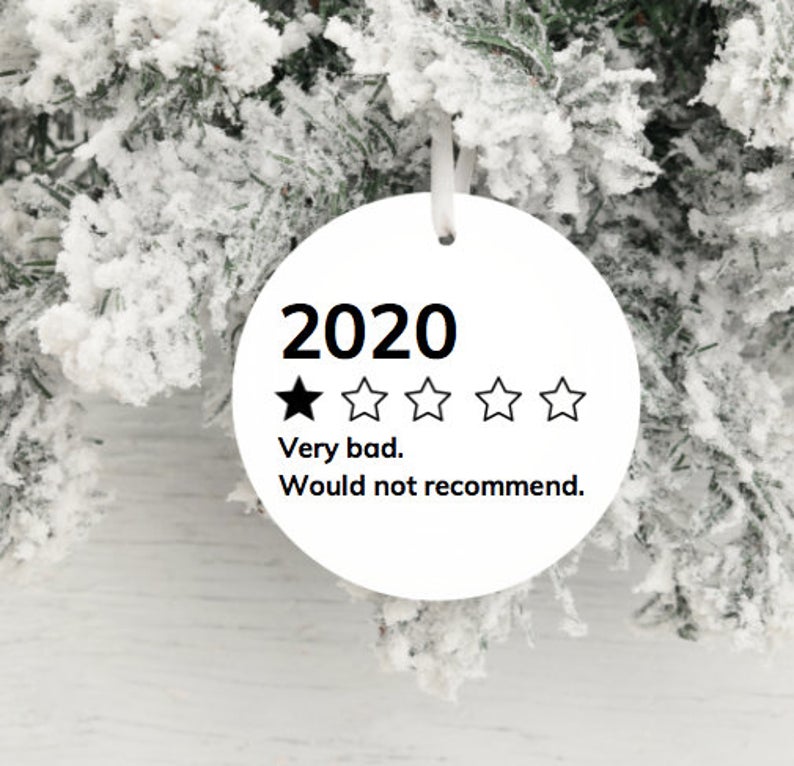 We live for internet reviews, don't we? When is the last time you went on vacation without checking out what other people thought of the resort?
…Nevermind, because when is the last time you even went on vacation? Anyway, we can all agree that this year gets the worst rating ever, right? Solidify that with this funny Christmas ornament!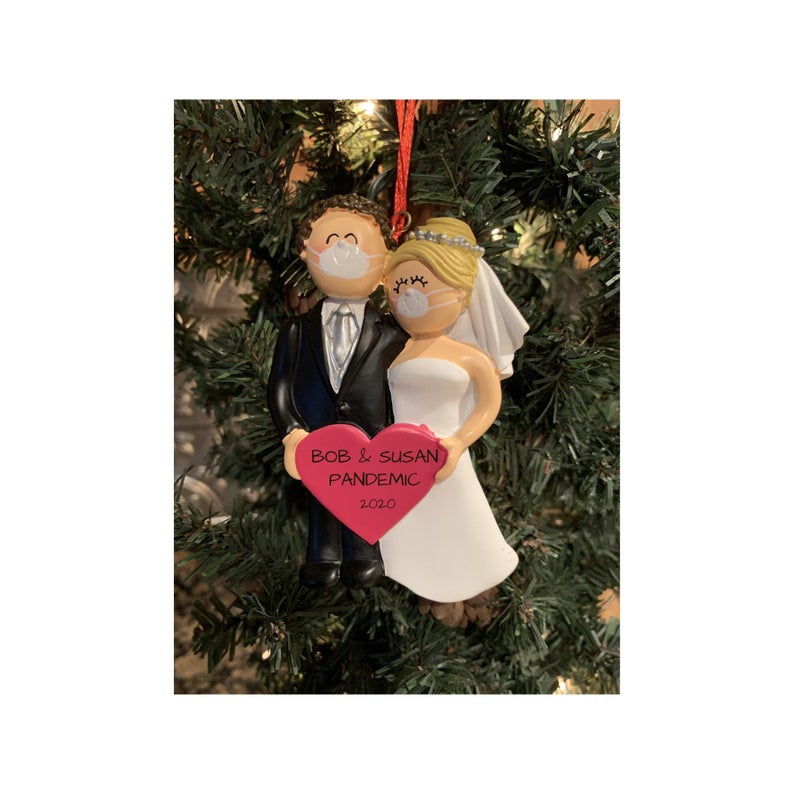 Having done my fair share of Micro Weddings this year, no Christmas ornament is better than this one for the newly married couple. No matter what style celebration you had, pick up this ornament so you'll have something to talk about every Christmas moving forward!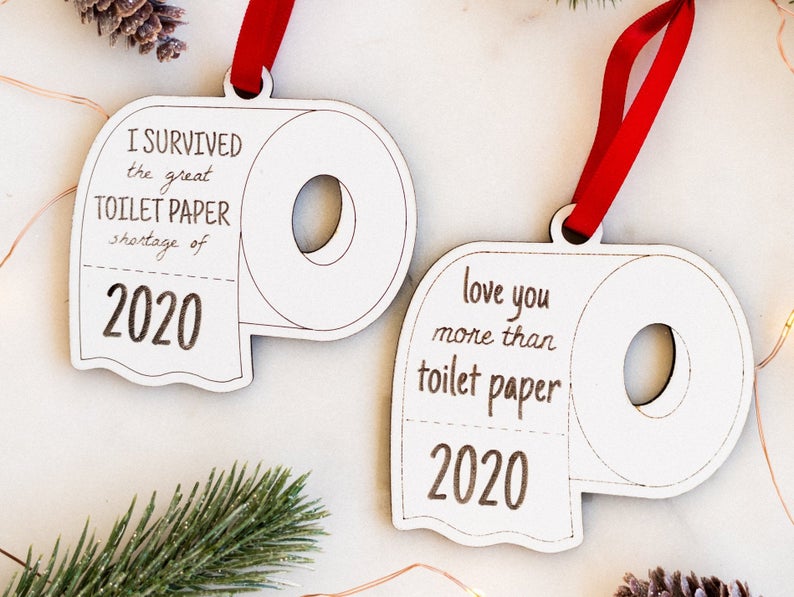 Remember back to late March 2020? You know, the fun part of this whole pandemic? Back when Tiger King and laughing about how long this would go on was a thing? Yeah well, we didn't have toilet paper then, so that's why you need this Christmas ornament.
We Are Family Christmas Ornaments
Just because 2020 has been a total disaster, doesn't mean life hasn't gone on, right? People still bought houses, moved to new places, got married, and had kids. Maybe you fall into one or many of those categories, or you know some people who do. Here are a few personalized Christmas ornaments to add to your shopping list!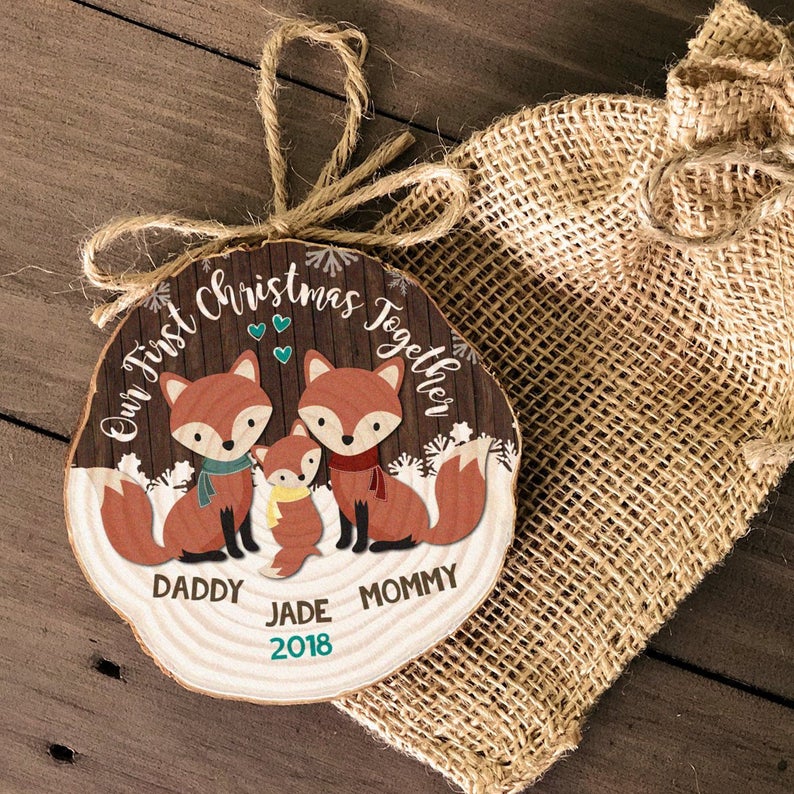 Your first Christmas together as a family calls for this adorable personalized ornament from Etsy. Perfect for the couple that welcomed a new baby, get this made with everyone's names and add 2020 right along the bottom!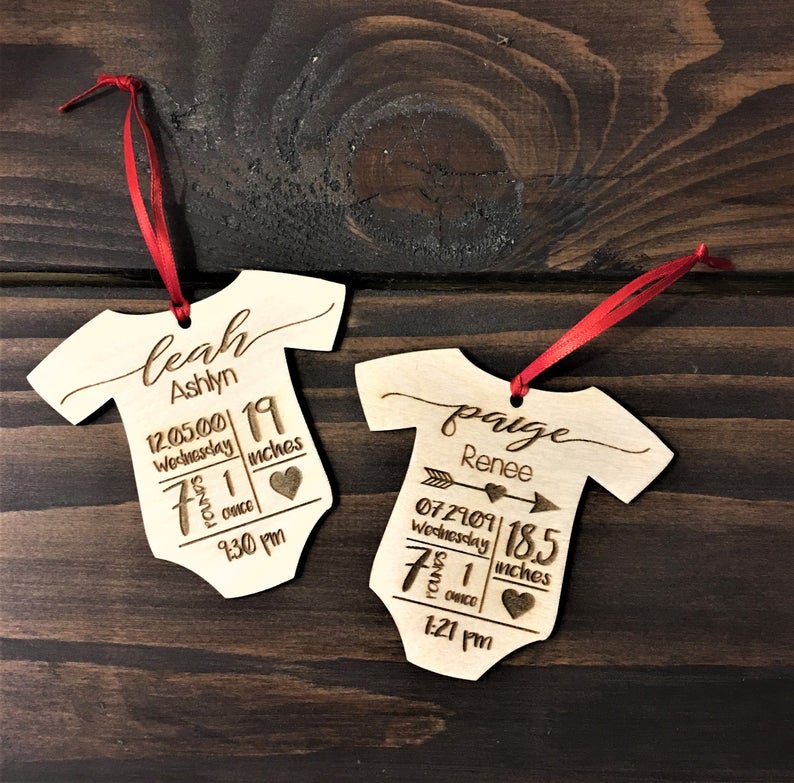 As a mom of two, I will admit that I can remember birthdays but not weight, height…and I'd have to guess/estimate the time of birth. That's why I love these personalized Christmas ornaments for new parents! You can add on the new baby's name, along with the date of birth including day of the week, and those other statistics moms tend to forget.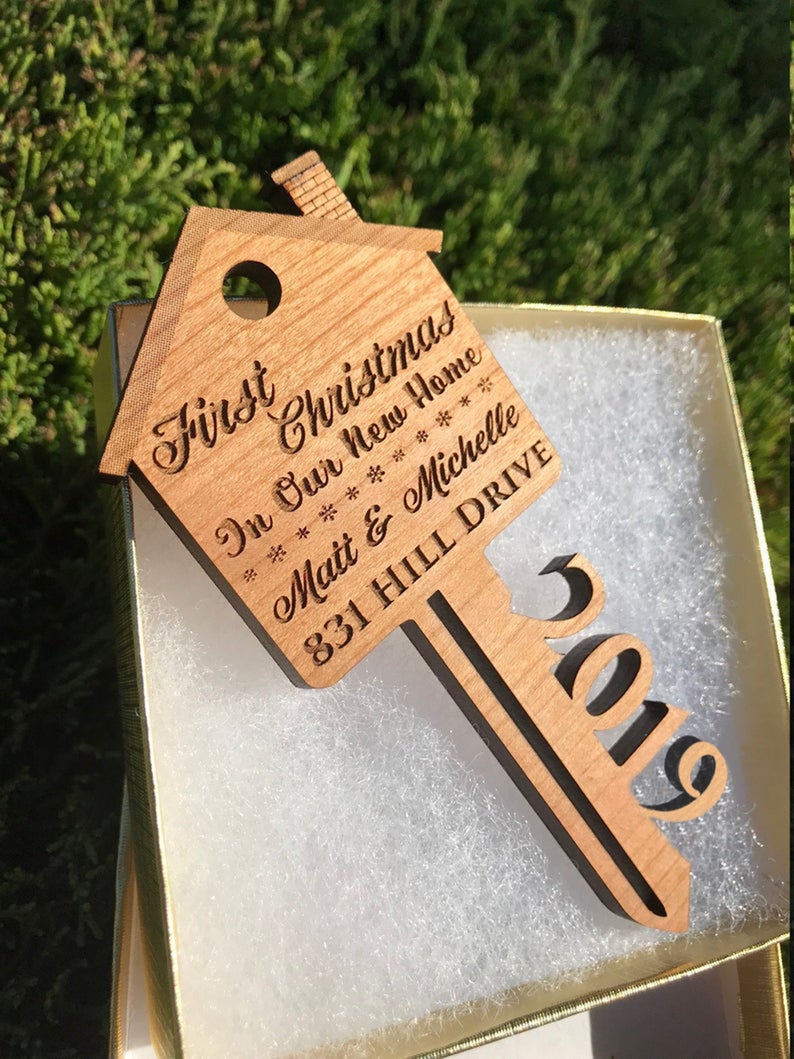 Did 2020 bring you to a new town, state, or even country? Who knew that people would be all about moving during a worldwide pandemic? Buying a new home is always something you'll want to remember…especially when most of the year has been the worst! For you or someone you know, this new home Christmas ornament can be personalized right over here!
Fun and Nostalgic Christmas Ornaments
No matter how you celebrate the holidays, everyone can agree that it's the happiest time of the year. We get to spend time decorating and celebrating with those we love the most. The spirit of Christmas is fueled by nostalgic memories, and there's no better way to capture that feeling than with sweet ornaments!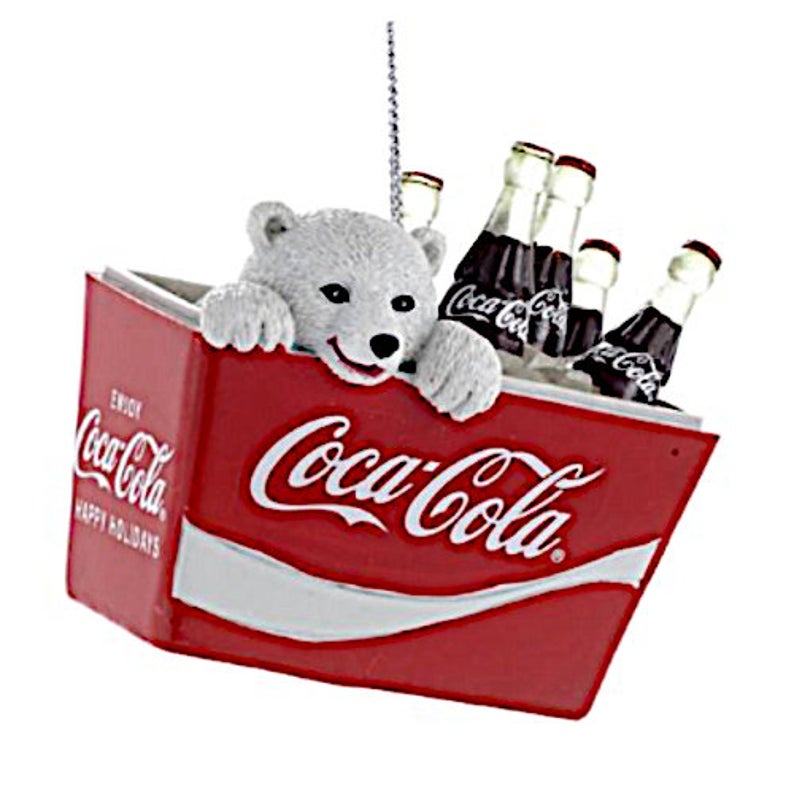 The Coca-Cola Polar Bears have been a staple of Christmas for decades. I don't know about you, but when those commercials start playing I make sure everyone is quiet so we can sit and enjoy them. Every year I add another Coca-Cola Polar Bear Christmas ornament to my tree, and this year, I'm grabbing this one!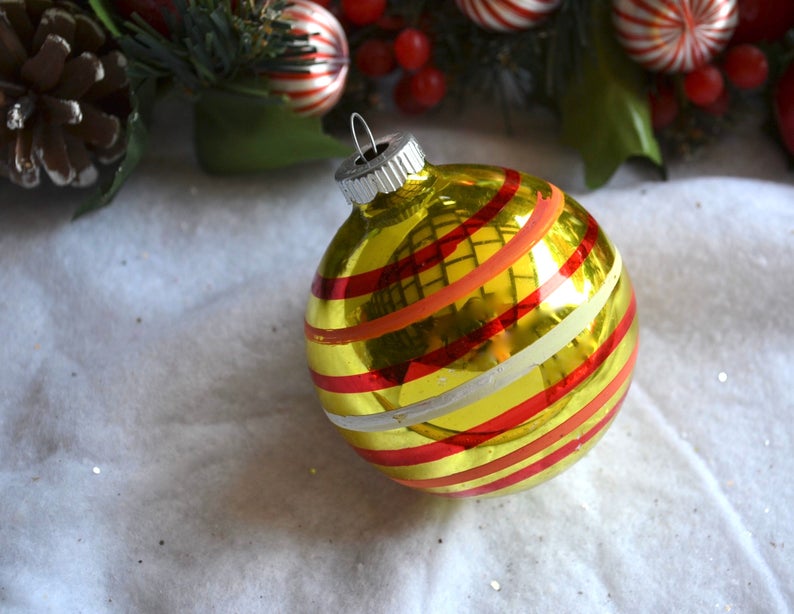 As the holidays approach, we start realizing just how lucky we are for even the littlest things in our lives. It's also the perfect time to tell people how thankful you are for them. Essential workers come in all shapes and sizes this year, and expressing gratitude to the essential workers in your life is super easy with this personalized Christmas ornament.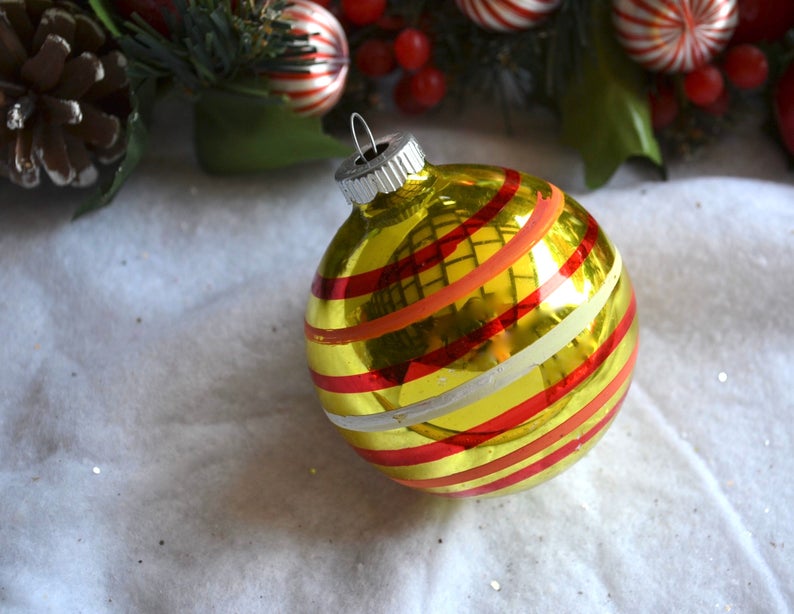 Our Christmas tree is filled with ornaments we have collected over the years, including ornaments from my childhood and my husband's as well. While we add new ornaments every year, it's pulling out the vintage ones every year that really warms my heart. Simple and old-fashioned ornaments like this one are perfect for all Christmas décor styles!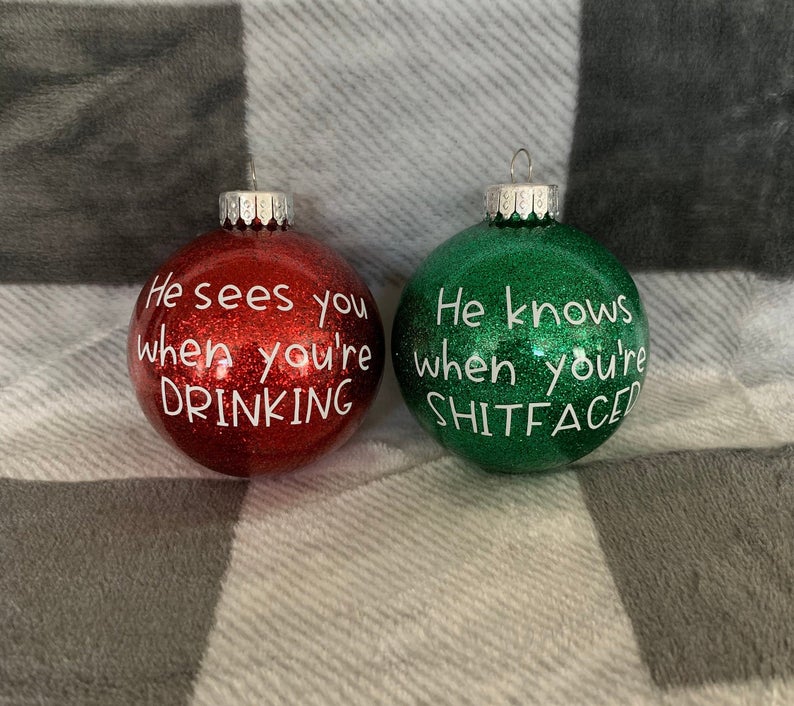 I think plenty of us have used our favorite cocktails to get through 2020, but that doesn't mean that Santa wasn't watching! Gift these funny Christmas ornaments to your favorite happy hour friends, even if those hours have all been logged on Zoom this year.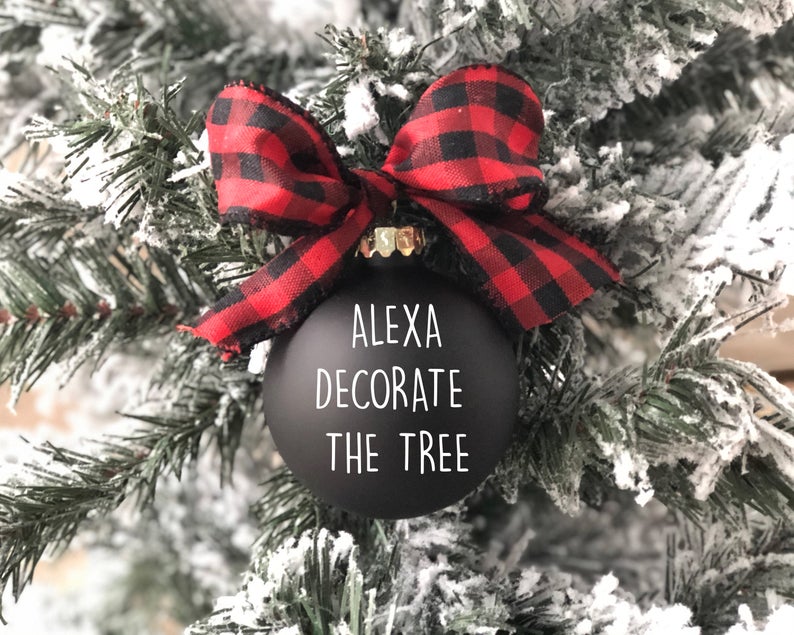 Not everyone is looking forward to all the work that goes into decking the halls, which makes this Alexa Christmas ornament the perfect gift choice. Of course, if you're the person that just wants to sit back and enjoy the decorations without having to do anything, then you should pick this up for yourself this year!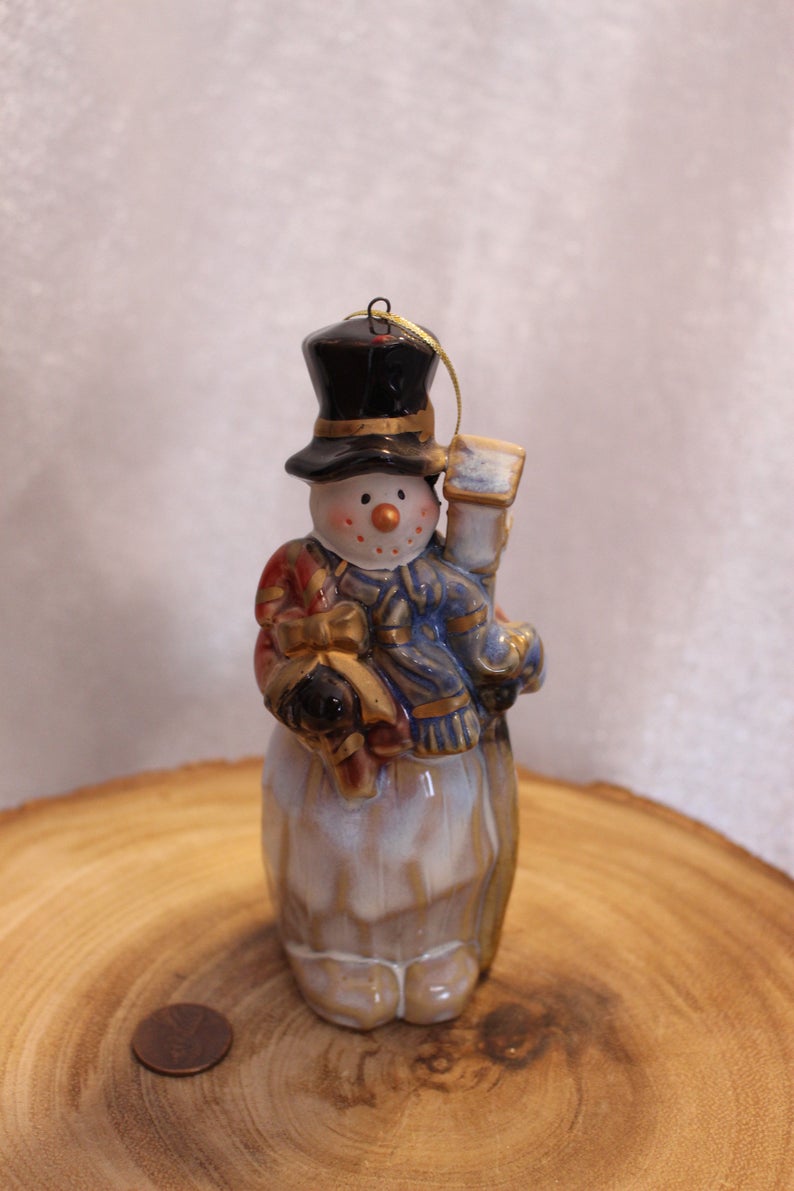 This old-fashioned Christmas ornament is sure to bring back plenty of warm, holiday feelings every year you hang it on the tree. Sometimes it's the simple designs without any personalization that give you the biggest smile year after year!
Last, but certainly not least, is my favorite Christmas ornament on our list of the 25 best…Combining the nostalgia of The Grinch with the general sentiment of 2020, this Christmas ornament is a must have!
The Best Christmas Ornaments for 2020
So, which one of these ornaments was your favorite? Will you be gifting a few to your friends and family? Which ones will be found on your own tree this year?
Make sure to comment below or share other ornaments that we might have missed!