Different bridesmaid gifts that they actually want and that you will love giving? Absolutely!
As a professional wedding planner, one of the most popular questions I get asked is about gifting bridesmaids. You want to thank these ladies for helping you during the planning process, so don't gift them something they won't be obsessed about.
What do you give for a bridesmaid gift? In this blog, we're featuring 5 of our favorite pieces from our friends at Starlette Galleria. There's something for every style, so check out this list and get shopping!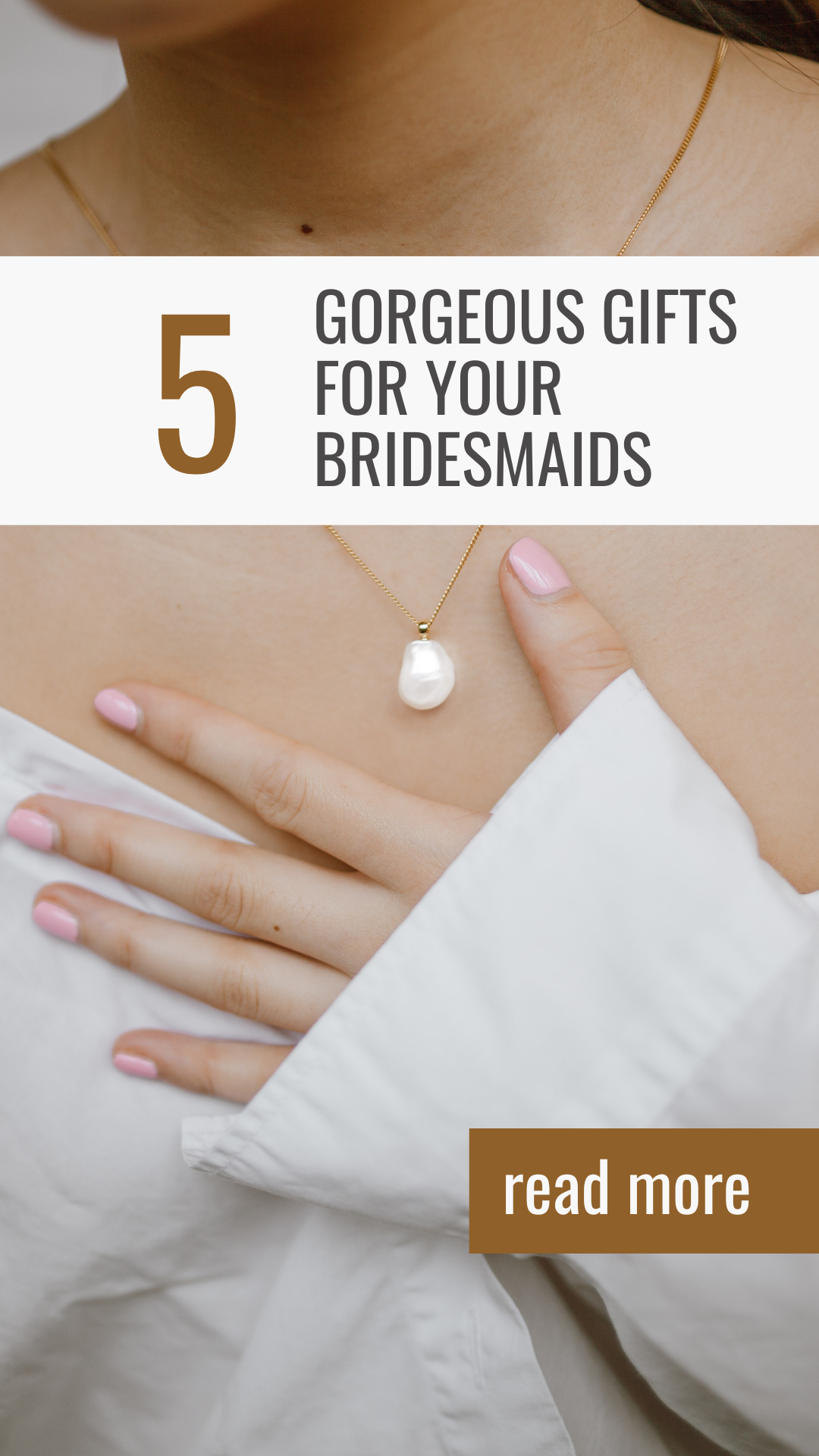 *Please note that most of the links of this page are affiliate links. This means if you click on a link and purchase, you will receive the same price, but I will receive a referral fee. This helps keep my blog free and allows me to share wedding planning tips with you. Thanks for your support!*
Different Bridesmaid Gifts
When shopping for your bridesmaids, it's important to give them something that yes, will look beautiful on the wedding day but that they can wear again. I mean, they aren't going to use that dress they spent hundreds of dollars on, right?
Part of why it's so hard to shop for different bridesmaid gifts is because everyone has their own personal style. One of the reasons I love Starlette so much is because their designs appeal to pretty much everyone.
Personally, I am super picky and I can tell you that even the pickiest bridesmaid is going to love any of these options. Plus, their options are really affordable so those of you with like a billion bridesmaids have come to the right place!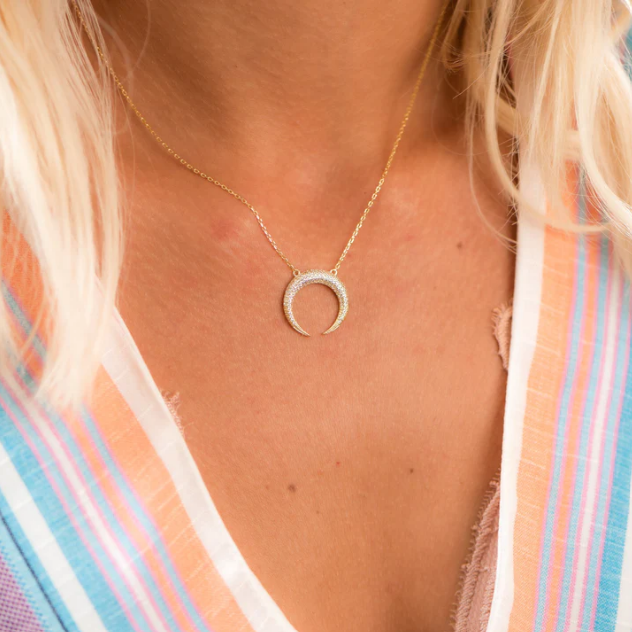 Let's start off with this absolutely gorgeous crescent necklace. It's simple and can be worn alone, or stacked with other necklaces. It's also available in both gold and silver, which is incredibly convenient. Stick with what your bridesmaid would normally wear because this piece looks amazing in both options with any color bridesmaid dress.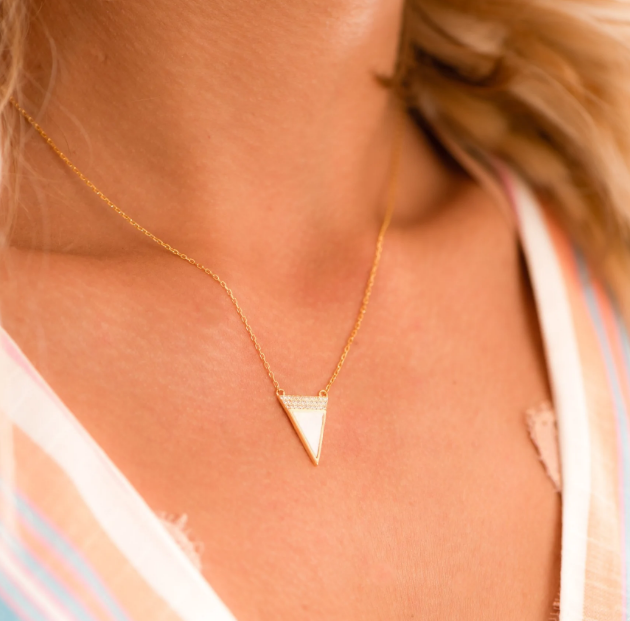 The opal triangle necklace is perfect for the minimalist bridesmaid. Just like the crescent moon, this can be worn alone or stacked with more necklaces. In fact, if you're thinking about presenting this with stackable options, take a look at this dainty cross necklace or for winter weddings, how about a snowflake necklace?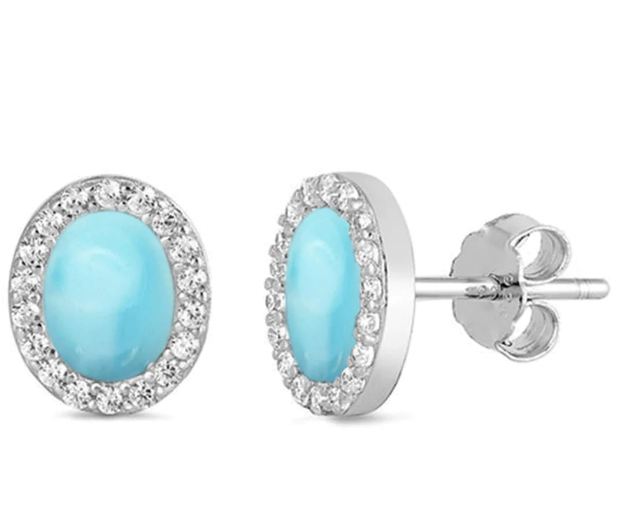 Of course, necklaces aren't for every bridesmaid and many of my brides want to gift a different type of jewelry instead. These stunning blue earrings are a showstopper and totally unique. That said, if you're searching for your "something blue" maybe save these beauties for yourself!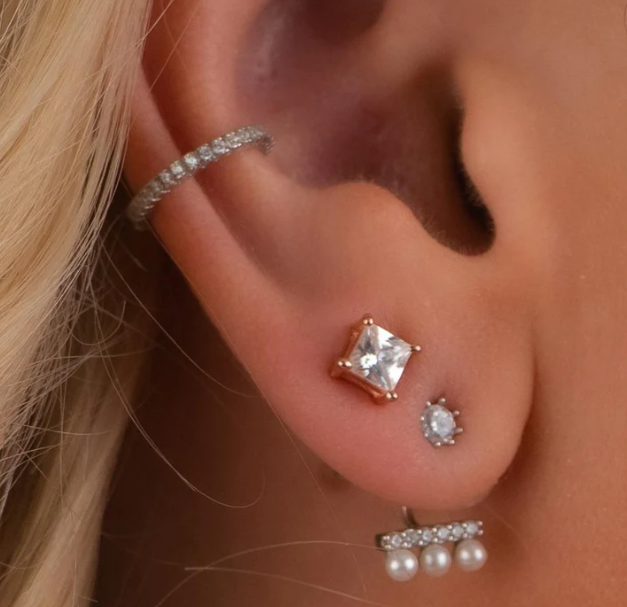 No piercings? No problem! I am obsessed with ear cuffs but always have the hardest time finding ones that a. are beautiful, b. are lightweight, and c. fit my ear. The search is over with this cuff available in both gold and silver. Just like the necklaces above, these can be stacked and mixed with other ear cuffs and earrings.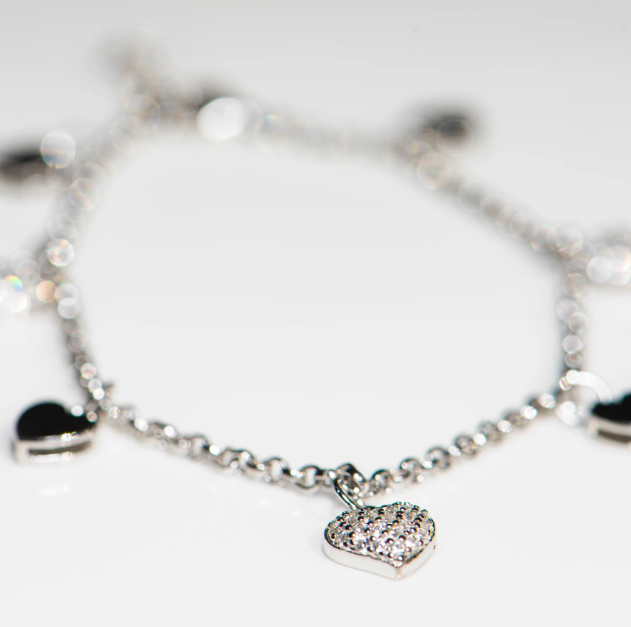 Bracelets are another way to go when looking for unique bridesmaid gifts. I am in love with this loved bracelet and just like many of their other pieces, this one is also available in both silver and gold. Stack this beauty with one of the gorgeous tennis bracelets from Starlette like this one here for a completely elegant look.
Five Different Bridesmaid Gifts
There you have it! Five different bridesmaid gifts that your besties are sure to love and wear again after the wedding day. There are even more to choose from over on their website so check out everything they have to offer right here.
Which piece is your favorite? Was it mentioned in this blog or did you find a different one on their website that you loved even more? Drop what you're picking up for your bridesmaids in the comments!