2020 has been a rough year, but finding the best Christmas gifts for mom and dad is always difficult, right? The stress of searching for something your parents will actually want, can't even begin until you figure out what that is.

No matter how much of a mystery your mom is, or how often dad insists he doesn't need anything, we all know those are total lies.
Skip all the back and forth! We've put together Christmas gifts for mom and dad that will have you winning the holidays this year.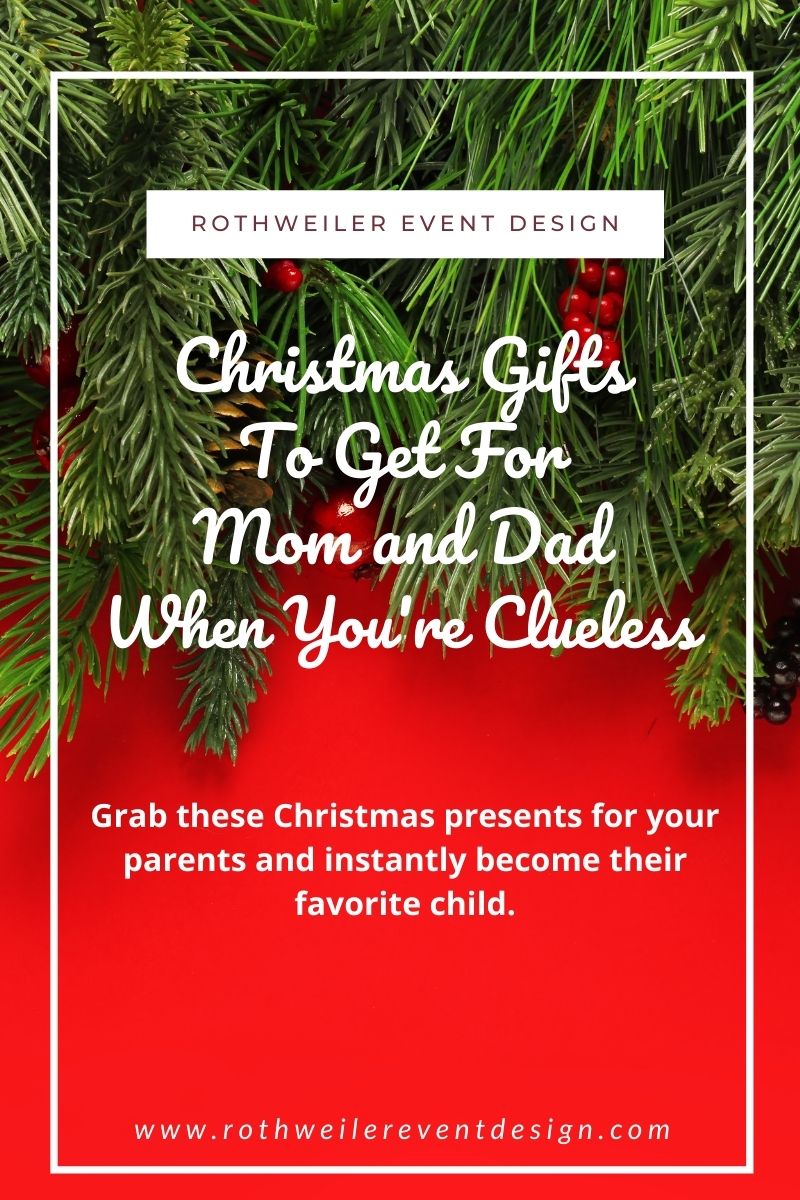 Is Jewelry A Good Christmas Gift?
The idea of a necklace or earrings for a Christmas gift might seem a little cliché to some people. The thing is, when it comes to Christmas gifts for your mom, jewelry, when done correctly, goes a long way.
Personalized Engraved Necklaces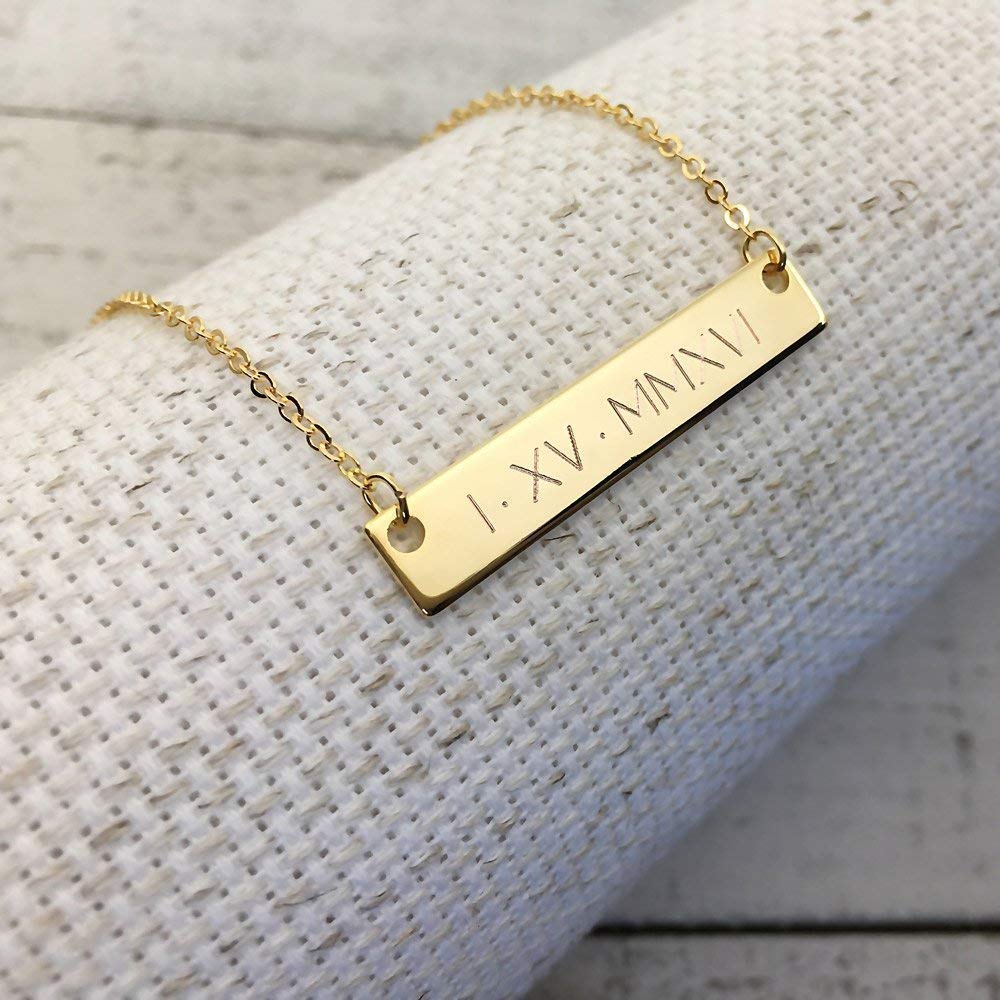 This gorgeous gold, engraved necklace, is a beautiful Christmas gift idea for your mom. The classic Roman Numerals can represent any date you choose, such as your birthday!
Customized Bracelets With Names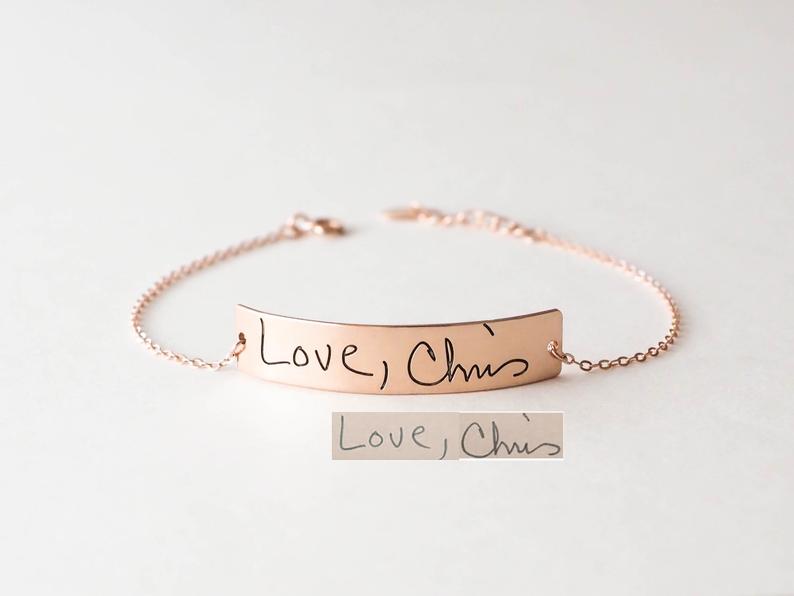 Personalized bracelets another sentimental gift choice for your mom, if you'd prefer not to go with a necklace. We love this simple rose gold bracelet that can be customized with your message and in your handwriting!
Guaranteed to make mom cry.
Small Initial Necklaces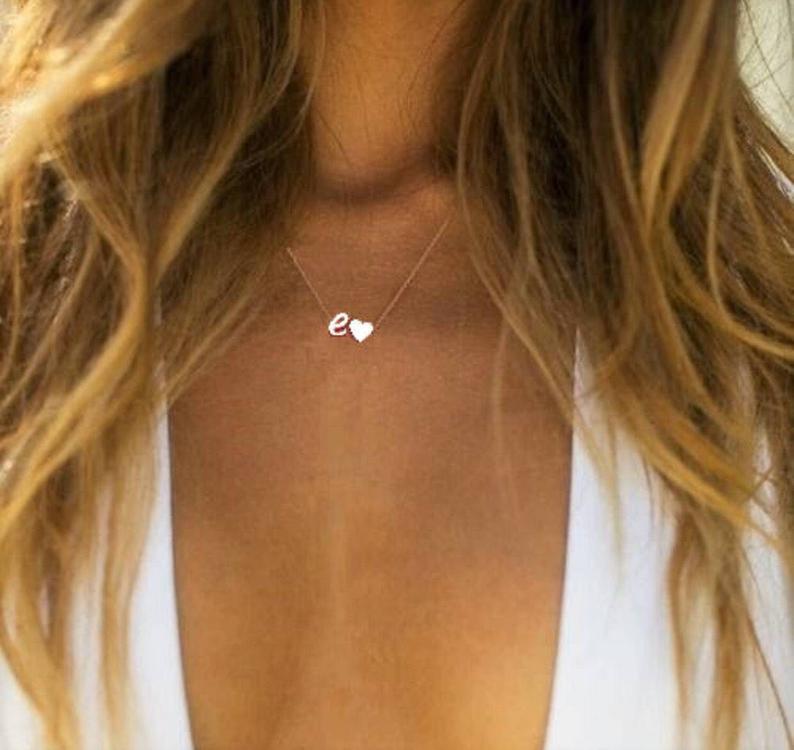 The perfect choice for moms who like to keep their jewelry sweet and simple has arrived. This rose gold necklace is personalized with her initial and a small heart and will become a staple in her jewelry collection!
Christmas Gift Idea: Rings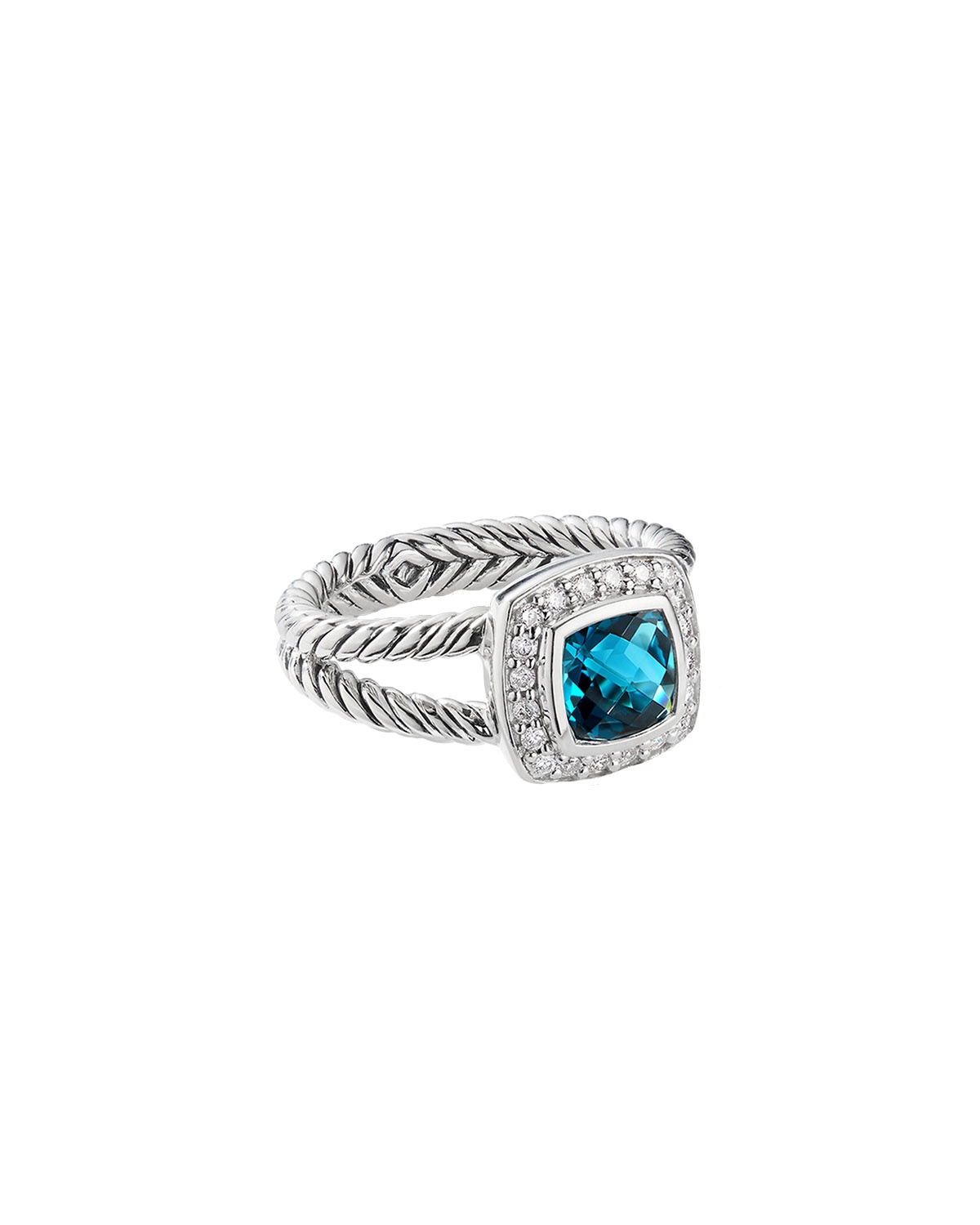 A ring is a beautiful gesture and a perfect choice for a Christmas gift this year, especially if mom loves David Yurman. This petite albion ring has a stunning blue center stone and is wrapped with diamonds.
Custom Birthstone Bracelets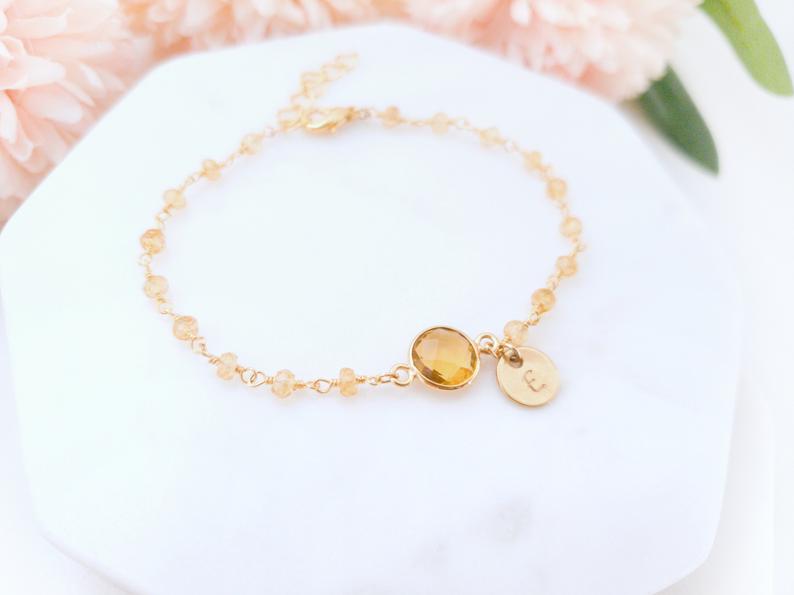 A birthstone charm bracelet, personalized with her initials, is a really unique Christmas gift that she won't be expecting. The citrine and gold combination is simply beautiful and especially perfect for both moms born in November and moms with November kids!
More Christmas Gifts Mom Will Love
Shopping for your mom every Christmas could end up being really challenging. Trying to find a Christmas gift for the mom who has everything, or the mom who says she doesn't want anything, can be even harder.
While the gorgeous jewelry options showcased above would be the perfect Christmas gift for mom this year, sometimes you're looking for anything but bracelets and necklaces.
Here are 5 unique Christmas gifts for moms, stepmoms, and the like-a-moms in your life!
The Best Gift For Tea Lovers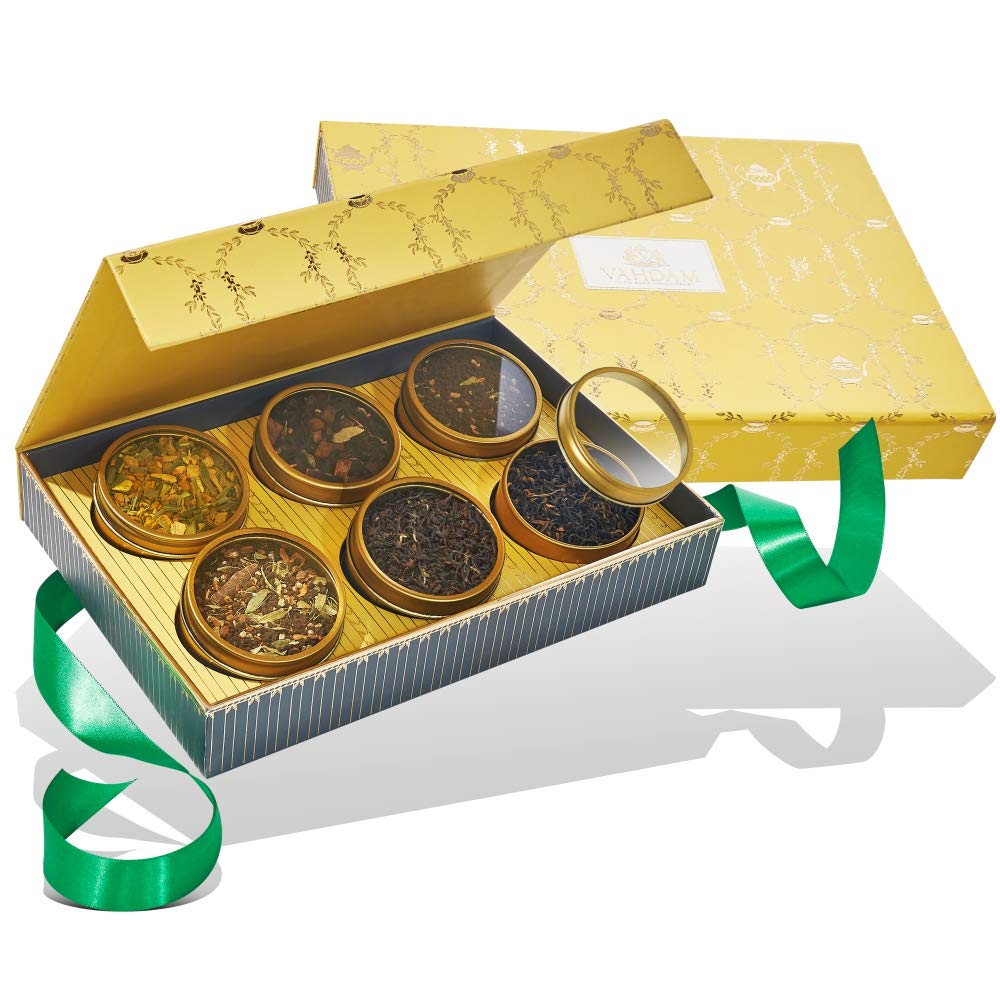 This sampler tea set includes 6 different loose teas and is presented in a luxury box. If mom loves her tea, she will truly appreciate the thought you put into this year's Christmas gift!
The Christmas Gift For Moms Who Can't Sleep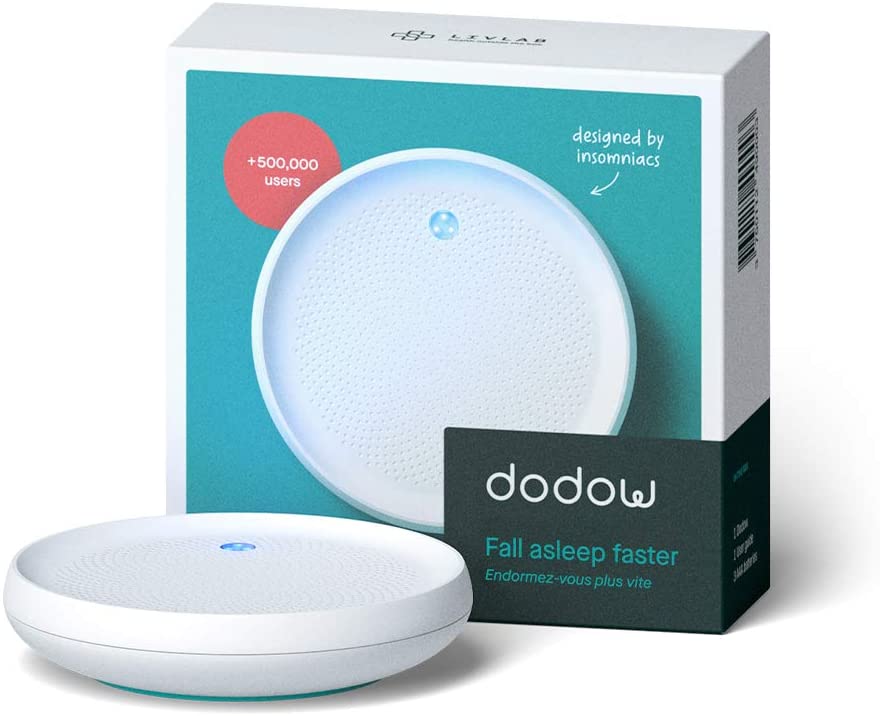 As a mom, I can tell you that sleep is very hard to come by in general. There is no better Christmas gift for your insomniac mom than this device that will allow her to relax and sleep better than ever before!
The Relaxing Christmas Gift Every Mom Needs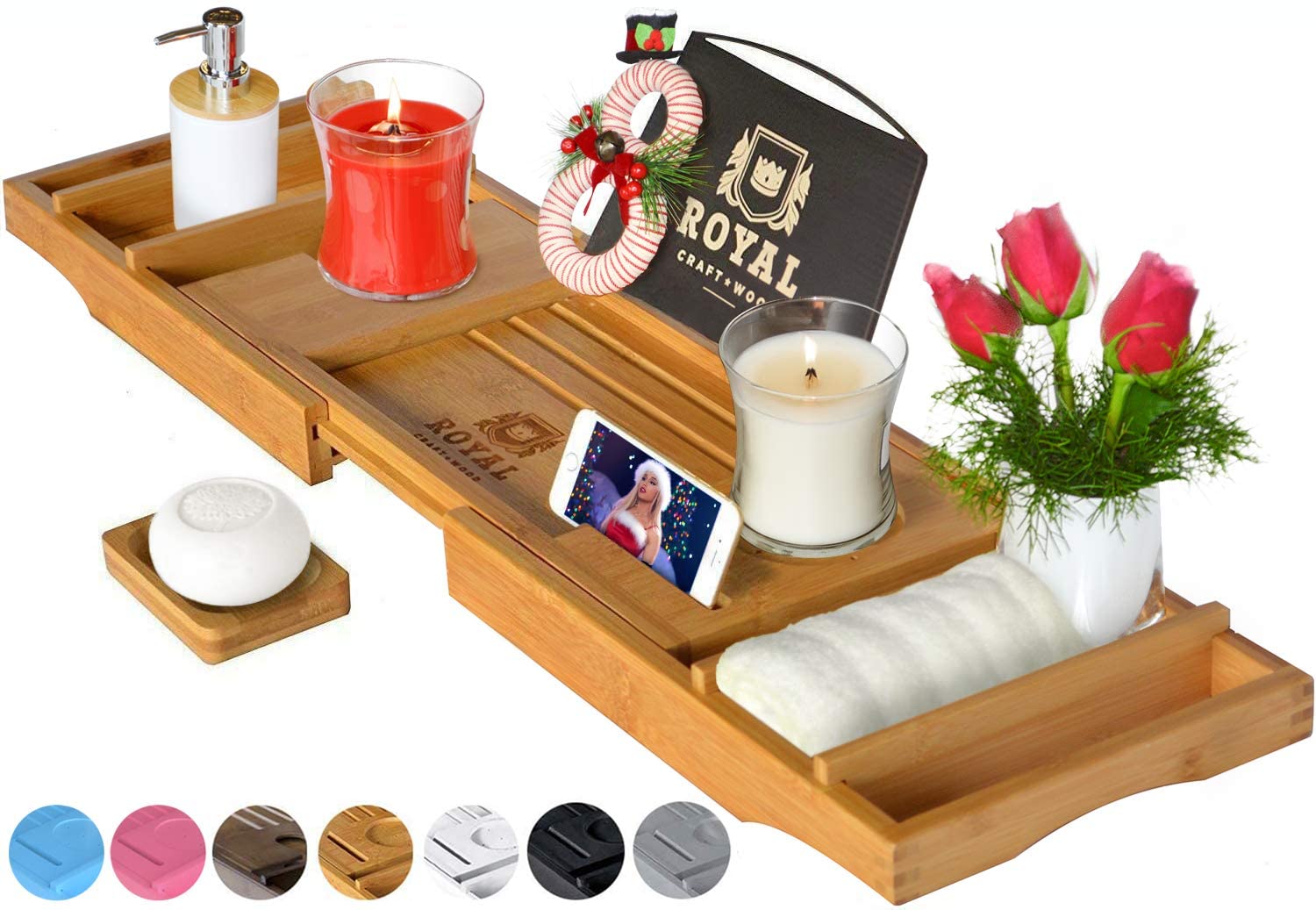 There's nothing worse than finally getting some time alone in the bathtub, only to see your book and glass of wine back over on the sink where you left it. Actually, worse than that would be spilling that wine and dropping that book into the bath water.
Prevent all of that when you give your mom this beautiful bath caddy tray, available in 7 different colors!
The Perfect Christmas Gift For A Picky Mom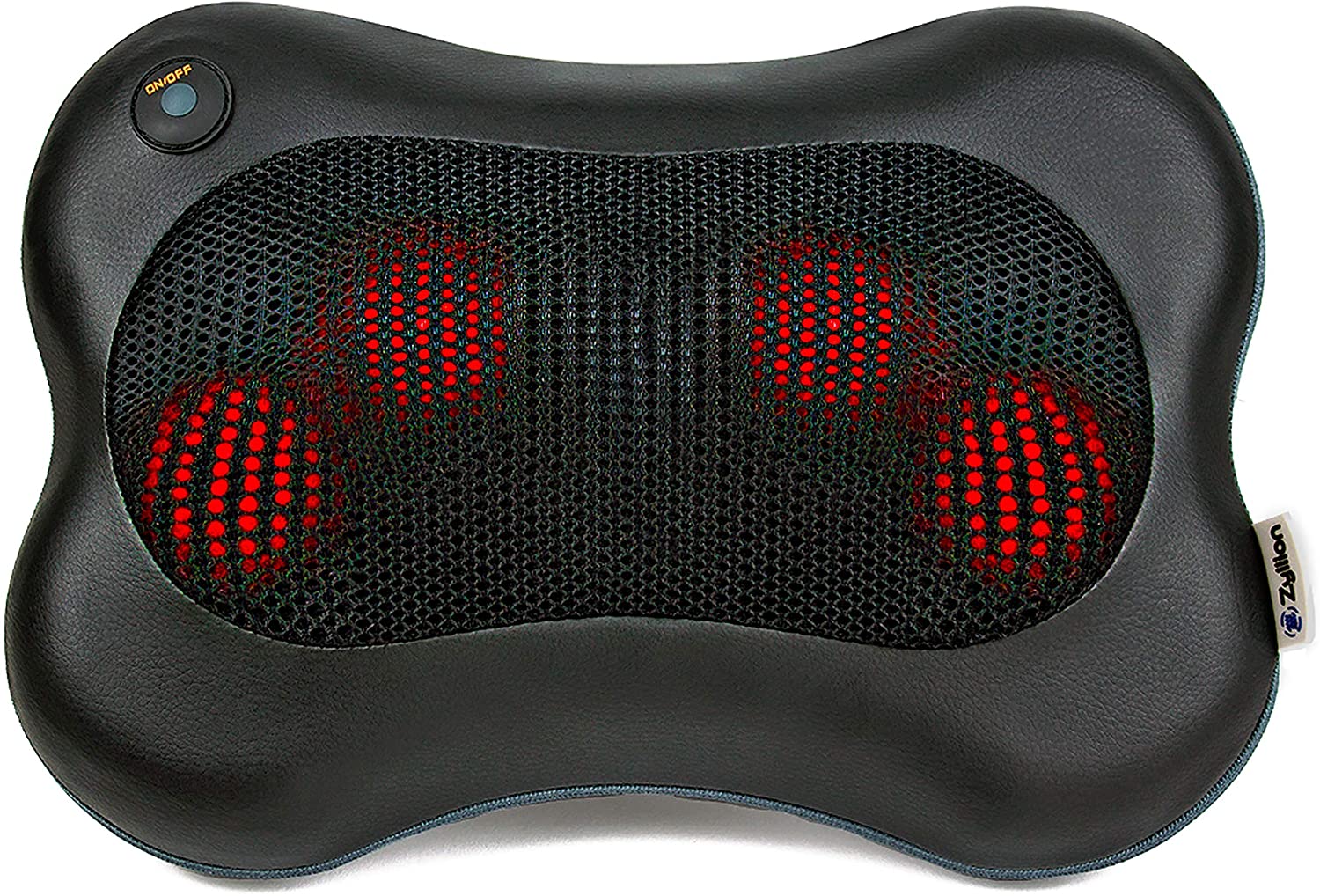 Got a mom who can always tell you when it's going to rain because her neck starts to hurt? Give her the gift of no more pain this Christmas by buying her a neck and shoulder massager she can use anytime she wants!
A Christmas Gift For The Mom Who Wants Better Skin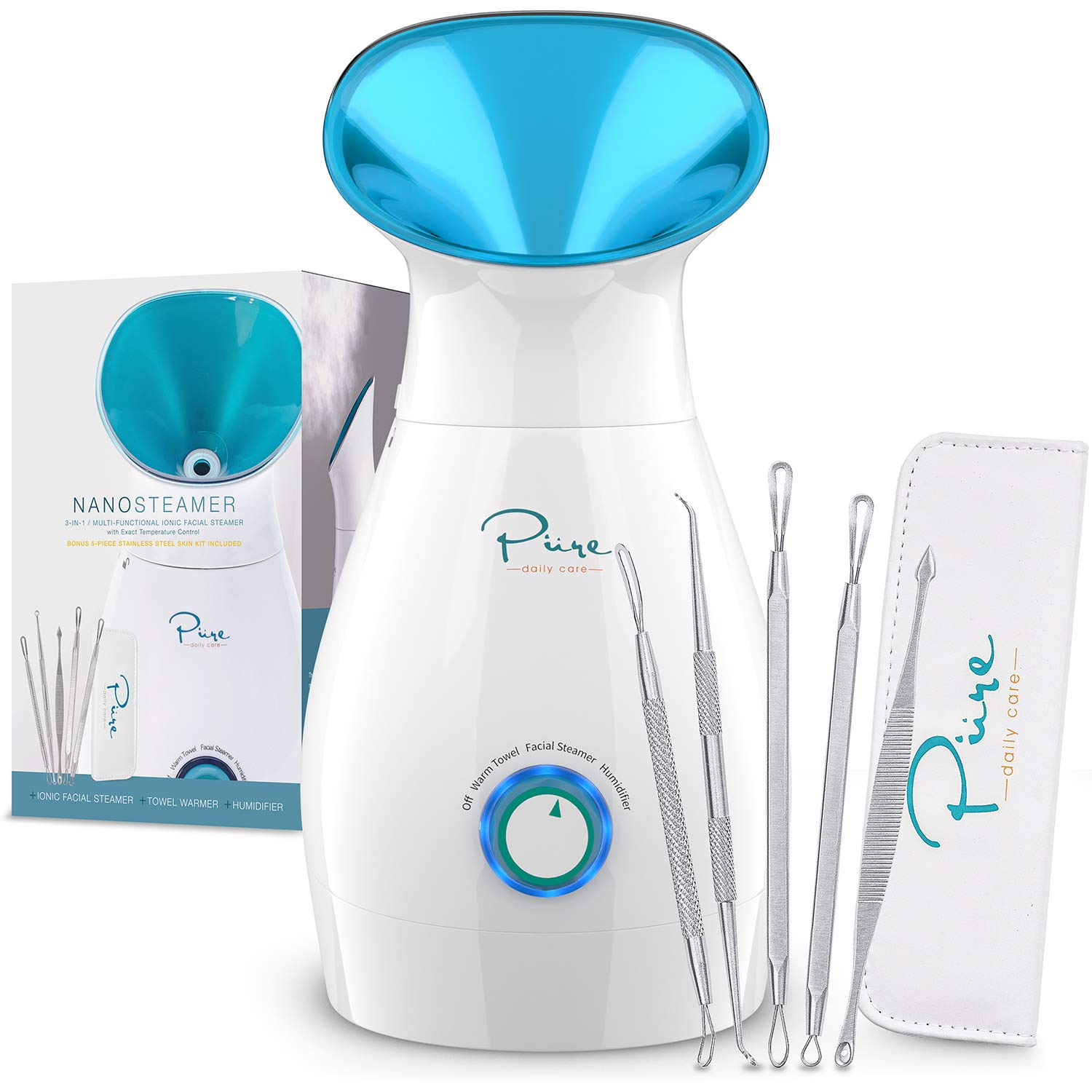 Christmas gifts and COVID are a weird combination…this year, we haven't been able to do basic things like getting a haircut like we used to. Spas have been closed, but your mom's skin doesn't know and doesn't care.
Bring the spa home to mom this Christmas with this amazing facial steamer that is super easy to use!
Christmas Gift Ideas For Dad
Unpopular opinion: Dads are harder to buy Christmas presents for than moms. If your dad has a specific interest or hobby, there's always the possibility of you buying something he either already has or would've bought himself if he actually wanted it.
Just because you can't think of Christmas gifts this year, doesn't mean dad will have to settle for a new tie.
The next 5 Christmas gift ideas for dad are sure to be ones he'll truly appreciate!
Christmas Gifts For Dads Who Like To Cook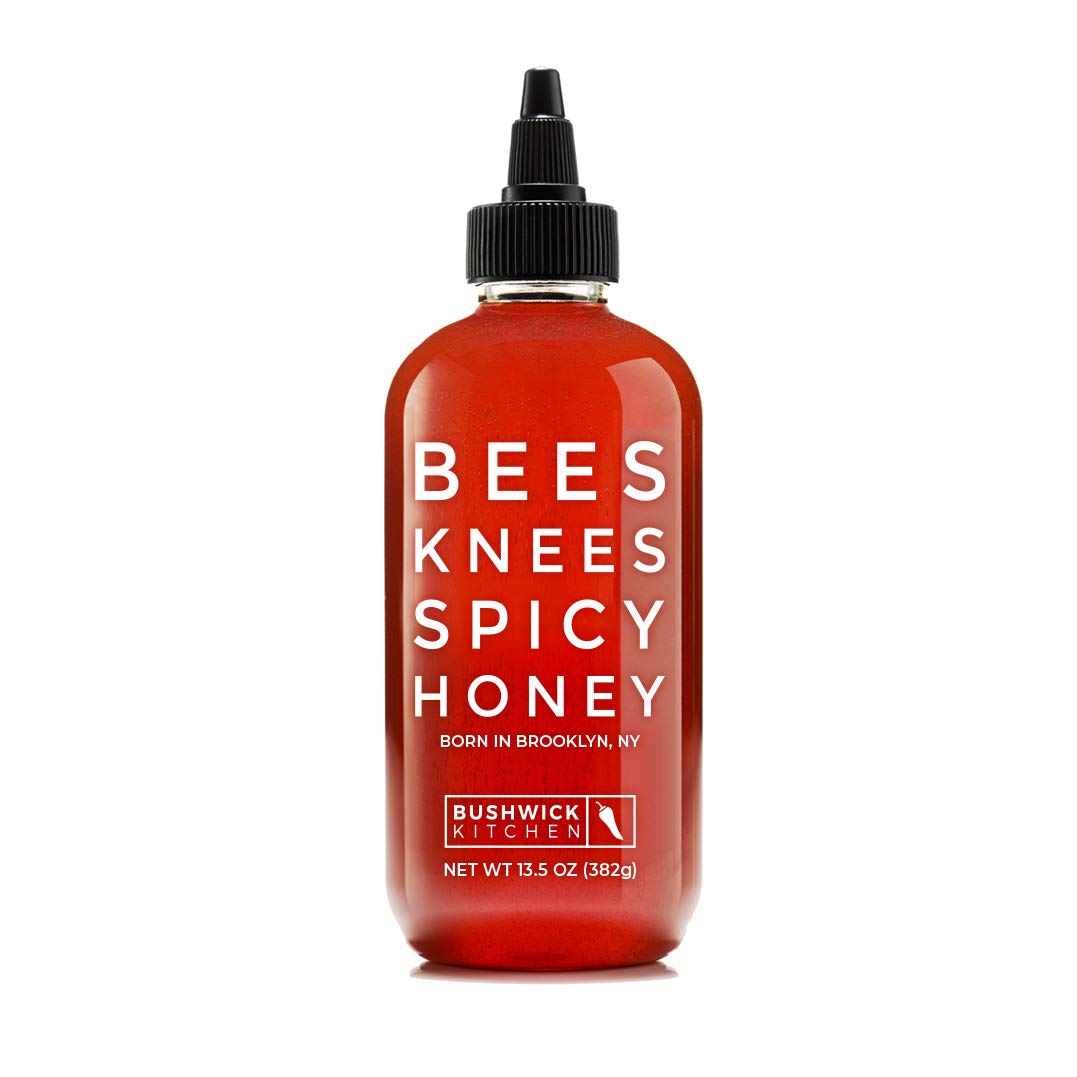 One thing I hate about certain recipes, is when they call for an ingredient I don't have and that I'll only use for this one dish and never again. I honestly have spices in the back of my cabinet I don't even remember buying.
Stuff this versatile honey into dad's stocking this year to spice up everything from his grilled chicken to hit hot toddy's!
Dad Grill Set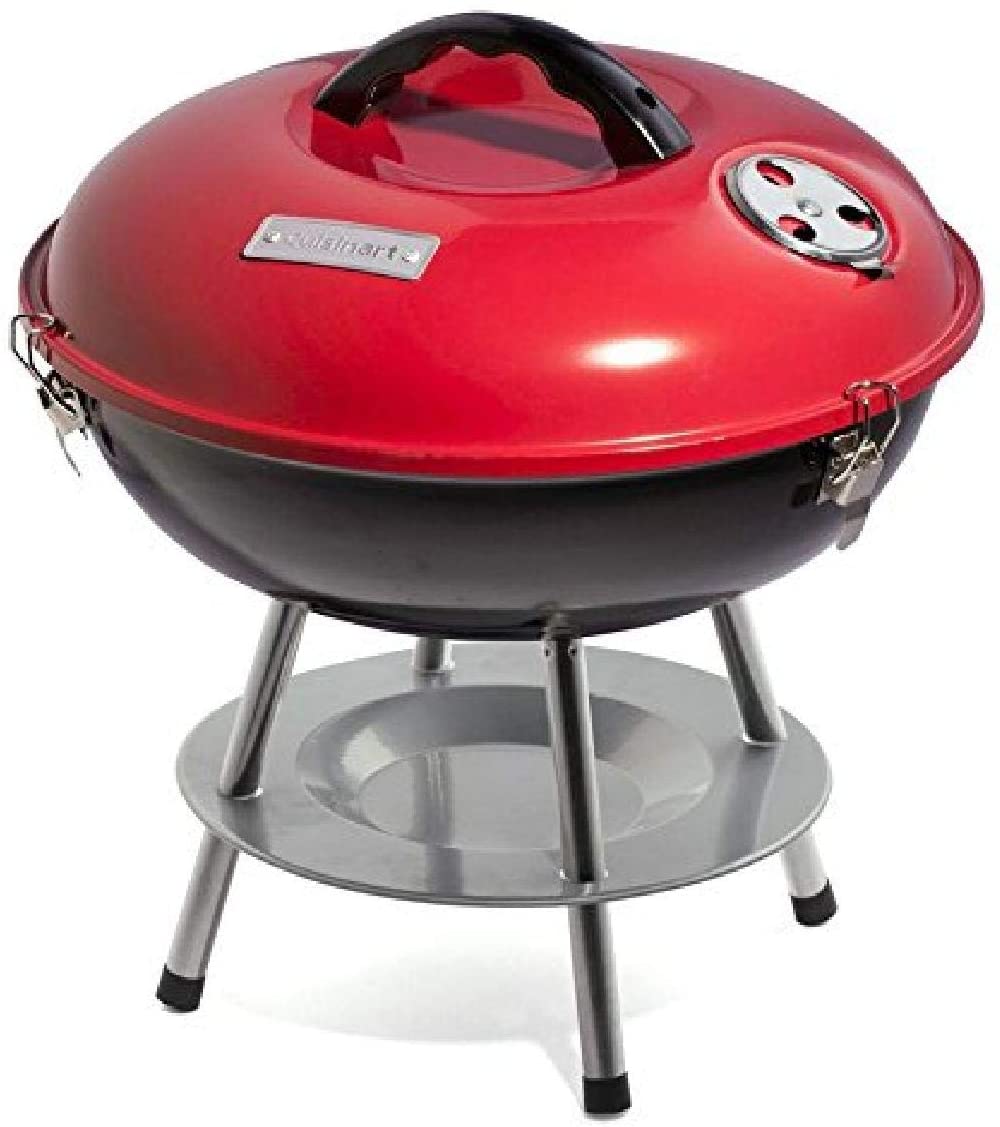 You'll certainly surprise dad this Christmas when you give him this awesome portable grill he can take and use anywhere! Perfect for tailgates or even when dad doesn't want to fire up the big grill for a simple dinner.
The Kitchen Gadget Every Dad Needs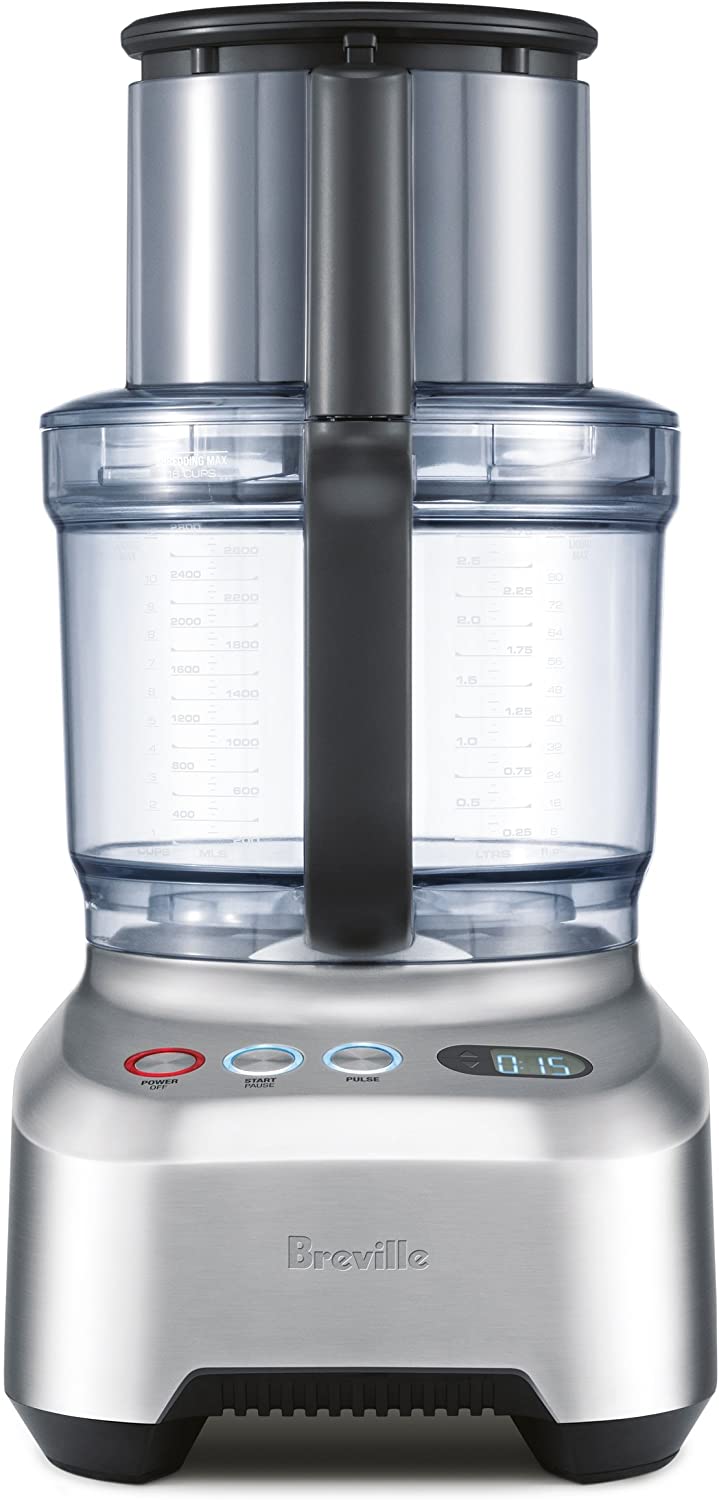 Once you have a good food processor, you'll start thinking about all the time you wasted chopping up veggies in the past and want to scream. Hook dad up with the best food processor available for home use so he can spend more time enjoying the meal than he did making it.
The Best Christmas Gifts For Chef Dad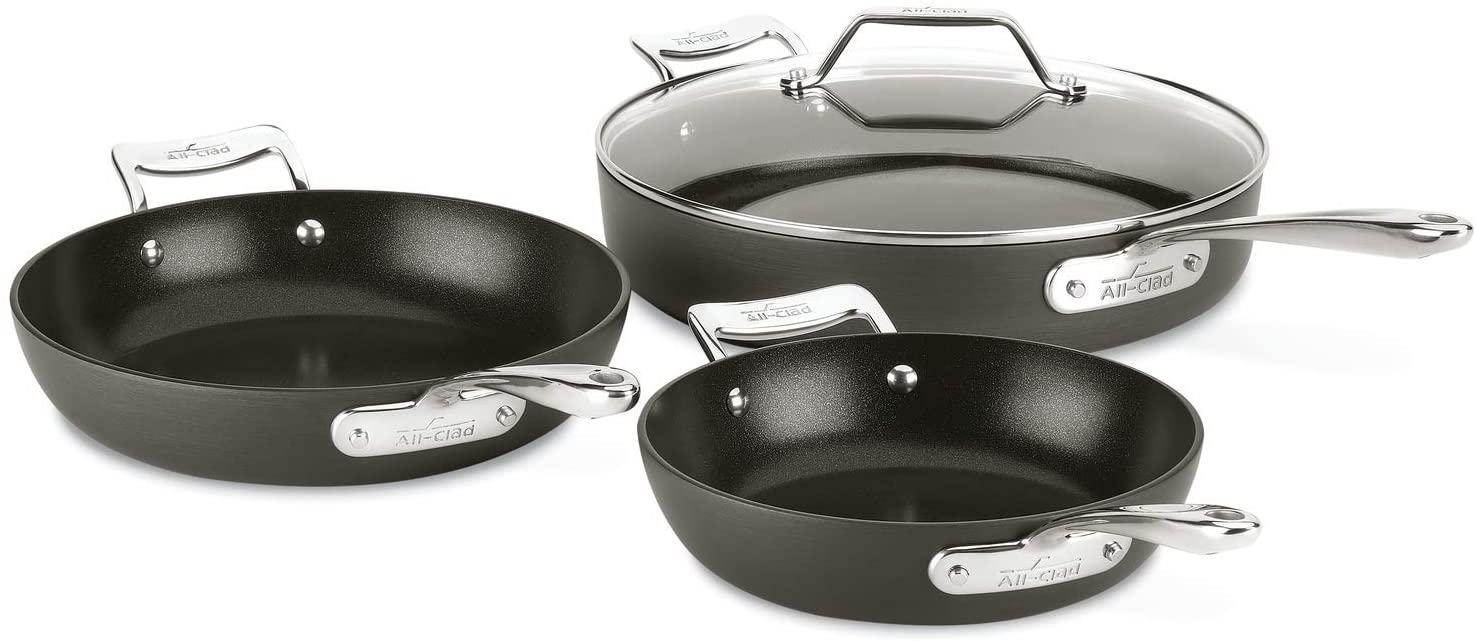 There's a reason this is called an "essentials" set. These three pieces from All-Clad are must have pieces that can go from the stove to the oven and then to the table. Whether dad is just starting his cooking hobby, or he's well into it, this Christmas gift will be something he's truly thankful for.
The Christmas Gift For Dads Who Love To Garden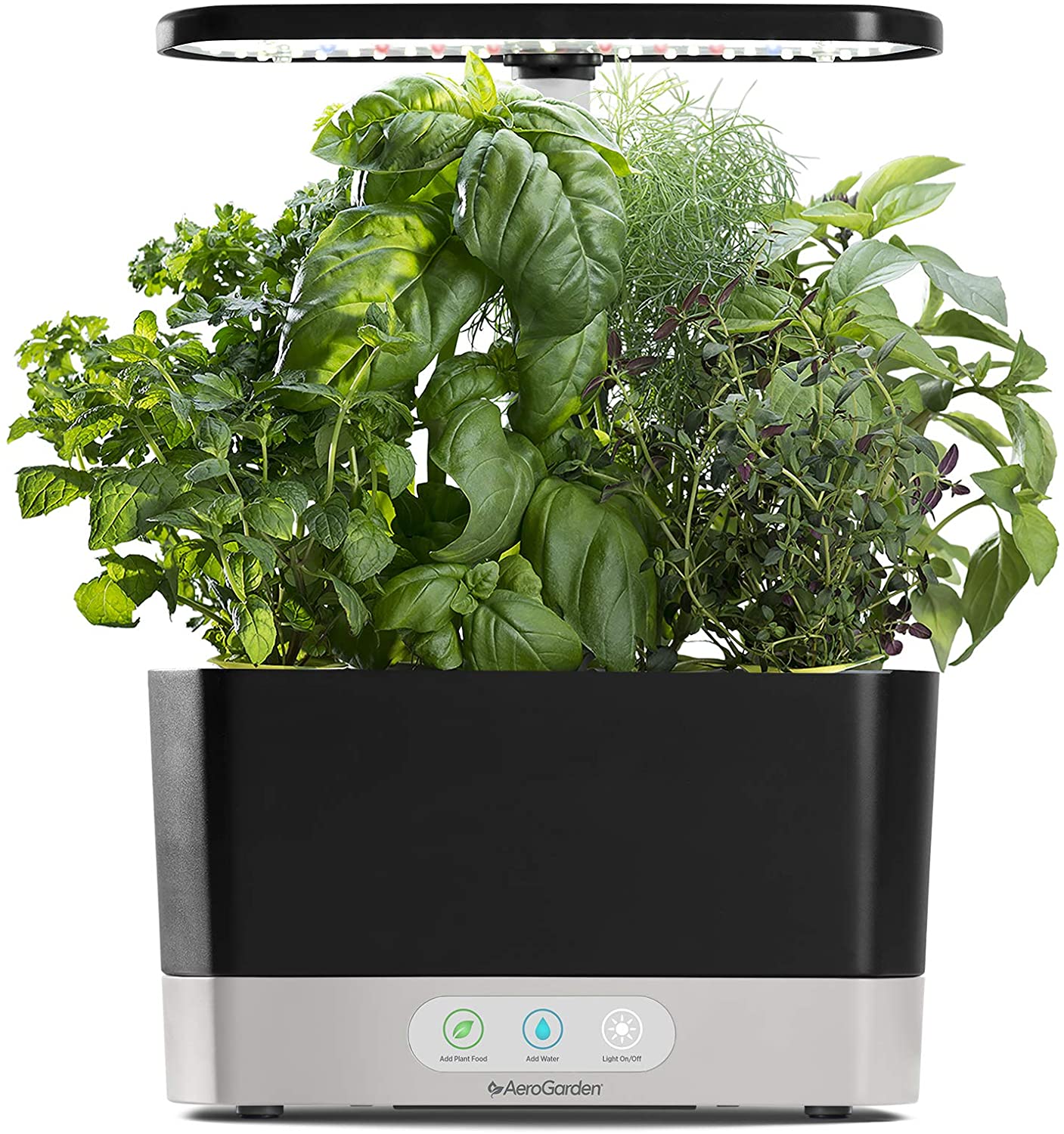 Got a dad that loves his garden so much that you can't stop him from giving you a bushel of tomatoes every time you get together? Make dad's Winter go from cold and depressing to rockstar status by showing him he can garden all year round.
No matter how cold and snowy it gets this Christmas, dad will be really happy with this indoor garden that lets him grow herbs and veggies easily.
Christmas Gifts For Mom and Dad 2020
What Christmas gift will you be getting off our list for mom and dad in 2020? Be sure to share in the comments and come back to let us know how much they loved it!
Still shopping for other people on your list? We've got everyone covered in this blog series, so check out these other posts and get your Christmas shopping done today….
Christmas Gifts For Girlfriends, Boyfriends, and All Friends!
Unique Christmas Present Ideas For Husbands and Wives, Plus Newlyweds!
Shopping For New Parents and New Homeowners This Christmas!
Christmas Gifts For People On A Budget!