Love is in the air, and wedding bells are ringing! Planning a wedding is an exhilarating journey filled with dreams, details, and delightful discoveries. One of the most exciting parts of the wedding planning process is creating a wedding registry, where you curate a collection of gifts that reflect your unique love story. And now, Etsy, the beloved online marketplace for all things handmade and vintage, has introduced a new wedding registry feature that is set to revolutionize how couples celebrate their special day. Join us as we dive into the world of Etsy's enchanting wedding registry and explore how it can help make your wedding dreams come true!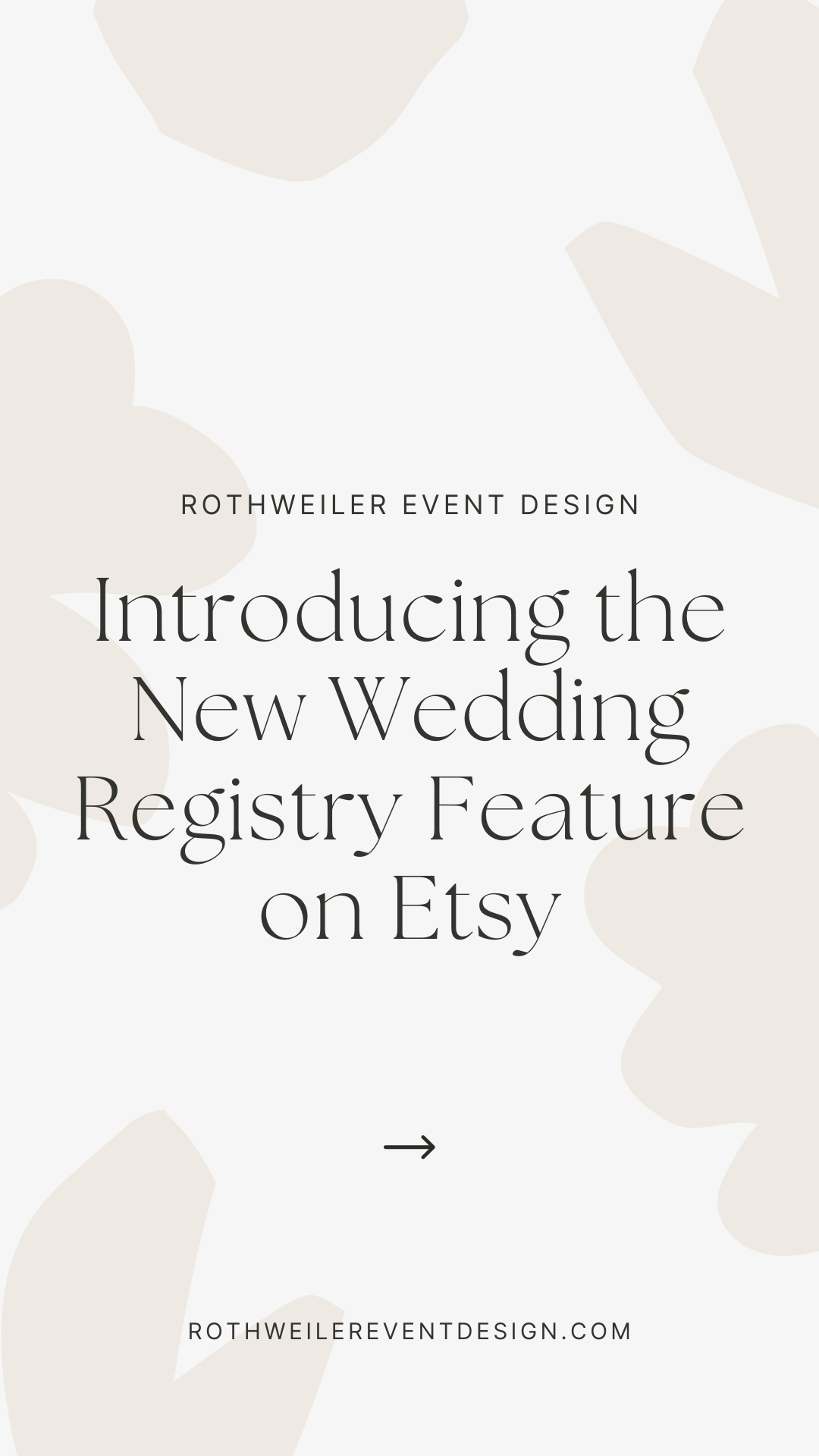 *Please note that most of the links of this page are affiliate links. This means if you click on a link and purchase, you will receive the same price, but I will receive a referral fee. This helps keep my blog free and allows me to share wedding planning tips with you. Thanks for your support!*
1. A World of Artisanal Treasures:
Etsy is renowned for its vast selection of one-of-a-kind, handcrafted, and vintage items. With the new wedding registry feature, you can now discover and add these unique treasures to your list, ensuring that your wedding gifts are as special and extraordinary as your love. From personalized keepsakes to beautifully crafted homeware and beyond, Etsy's wedding registry allows you to curate a collection that speaks to your individual style and adds an extra touch of magic to your big day.
2. Personalized and Customized Creations:
What sets Etsy apart is its commitment to personalized and customized creations. With the wedding registry feature, you have the opportunity to request tailor-made items that reflect your personality and preferences. Whether it's a custom wedding invitation suite, bespoke wedding bands, or hand-painted portraits capturing your love story, Etsy connects you with talented artisans who are passionate about creating something truly exceptional for your wedding day.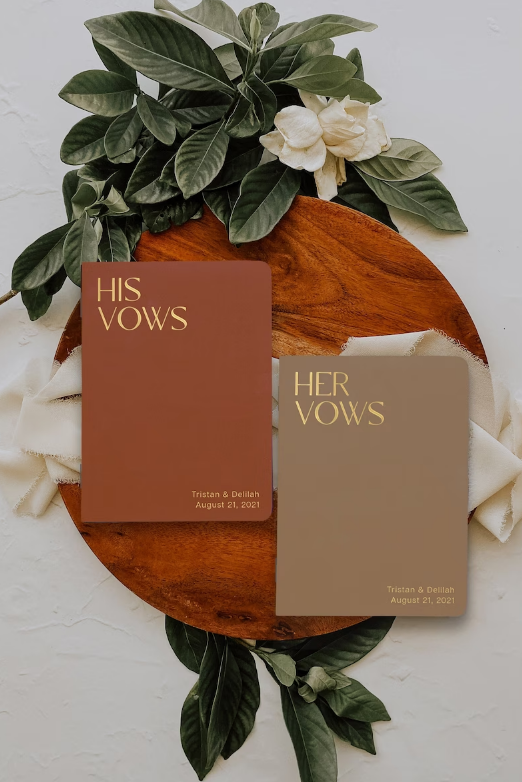 3. Support Small Businesses and Independent Artists:
When you create your wedding registry on Etsy, you're not just curating a list of gifts; you're also supporting a community of small businesses and independent artists. Each purchase you make through Etsy's wedding registry directly contributes to the livelihood of talented artisans worldwide. By choosing Etsy, you're making a conscious decision to support local economies, nurture creativity, and champion the spirit of craftsmanship. It's a win-win for you and the artistic community!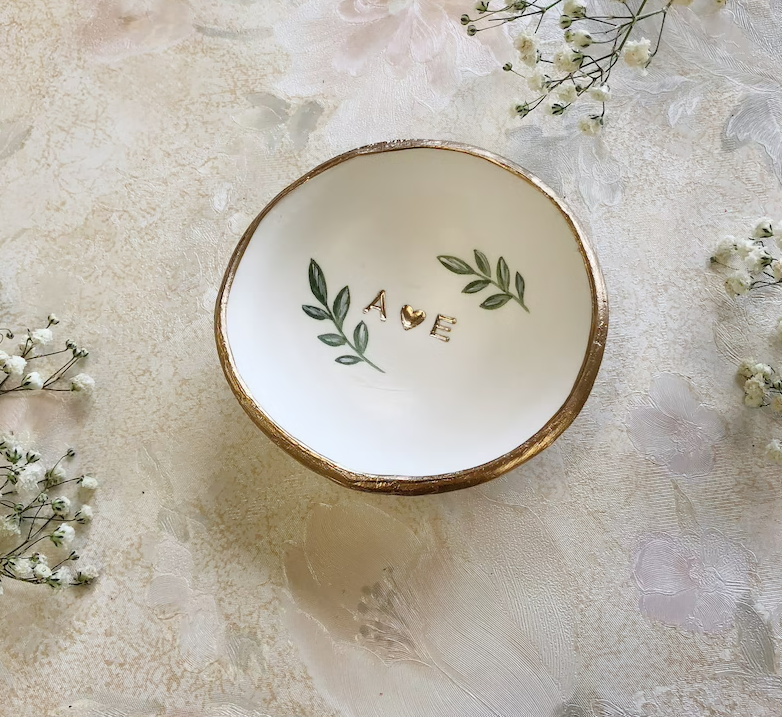 4. Seamless and User-Friendly Experience:
Planning a wedding can be overwhelming, but Etsy's wedding registry feature is designed to simplify the process and make it enjoyable. Setting up your registry is a breeze, and you can easily manage it with intuitive tools provided by Etsy. Guests can navigate your registry effortlessly, explore your handpicked selection, and make their purchases with just a few clicks. It's a stress-free experience for both you and your loved ones, ensuring that the focus remains on creating unforgettable memories rather than logistical complexities.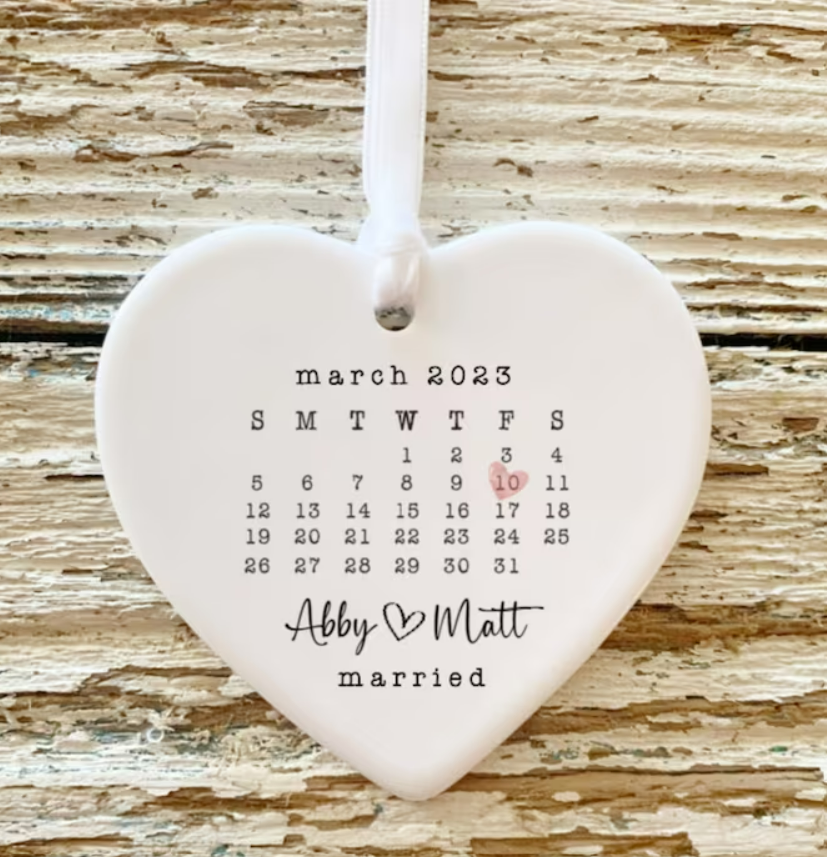 5. Beyond the Wedding Day:
Etsy's wedding registry goes beyond the wedding day itself. With its extensive array of products, you can also find unique items for bridal showers, bachelorette parties, and other pre-wedding celebrations. Moreover, the registry's versatility allows you to explore options for future milestones as well, such as your first home together or anniversaries. Etsy becomes a trusted partner throughout your journey, ensuring that you can continue to find meaningful and cherished pieces long after you say, "I do."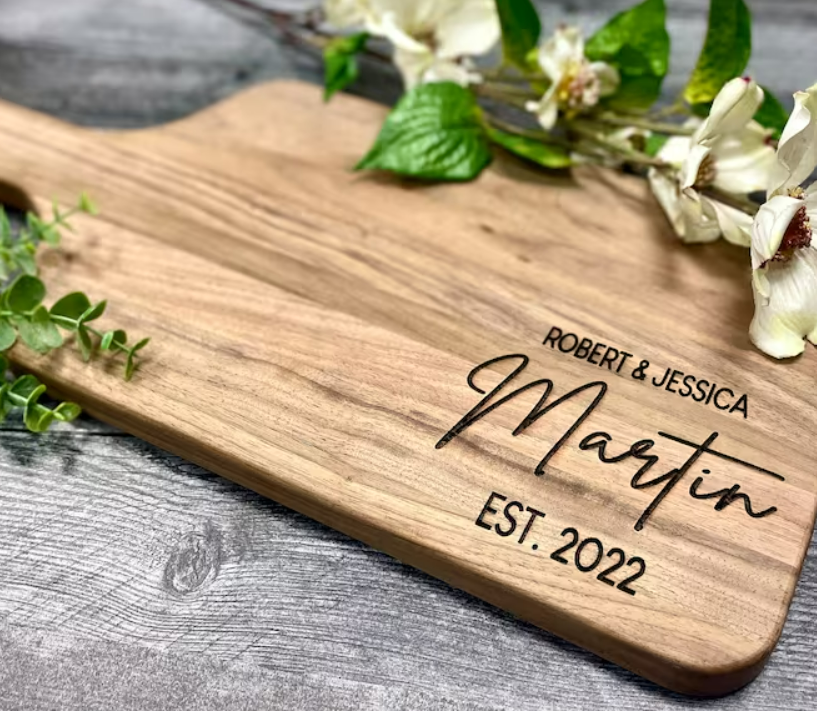 Your wedding day is a celebration of love, creativity, and shared dreams. Etsy's new wedding registry feature invites you to infuse your special day with artistry, personalization, and thoughtfulness. From handcrafted treasures to customized creations, Etsy connects you with talented artisans who pour their heart and soul into every item. By embracing Etsy's wedding registry, you not only make your wedding memorable but also support a thriving community of small businesses and independent artists. So, let your imagination soar, and create a wedding registry that tells your unique love story through the enchanting world of Etsy!